Recently I had the opportunity to shoot a bride in one of the most beautiful places in Northwest Oregon. It's a small gorge named Oneonta. In order to reach the final waterfall, one must climb over a very large logjam and wade through chest deep mountain runoff water (i.e., cold).
I teamed up with a good friend, who is a local photographer, and  Monica and Kelly who work in the Fundy Software office. For myself, who isn't shooting weddings anymore, this was just a fun shoot. All for me and no other reason. But for an active wedding photographer, this would be a fantastic marketing piece.
I, personally, have never seen a bridal shoot at this particular location. Probably because not one is crazy enough to carry camera, bride, moonlights, batteries, etc., over a huge logjam.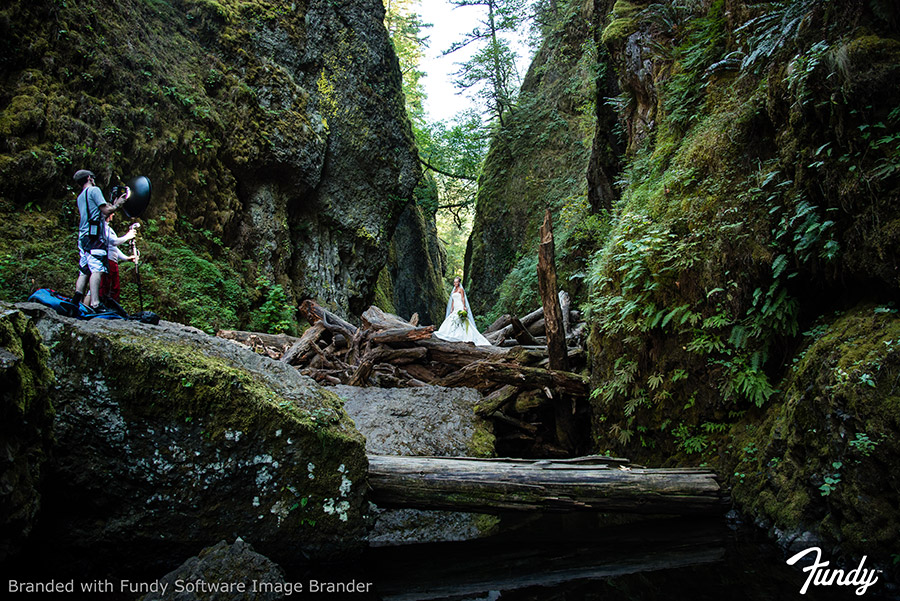 Behind the scenes, with lights.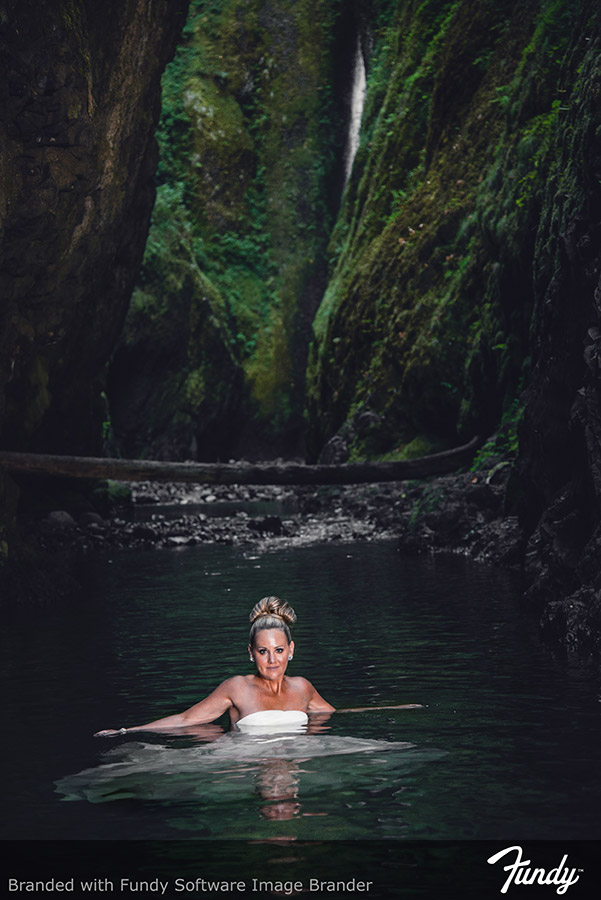 Behind the scenes in the water.
The Value of Being Bold
In a crowded market, setting yourself apart by what your willing to do to get the image is the easiest marketing you'll ever do.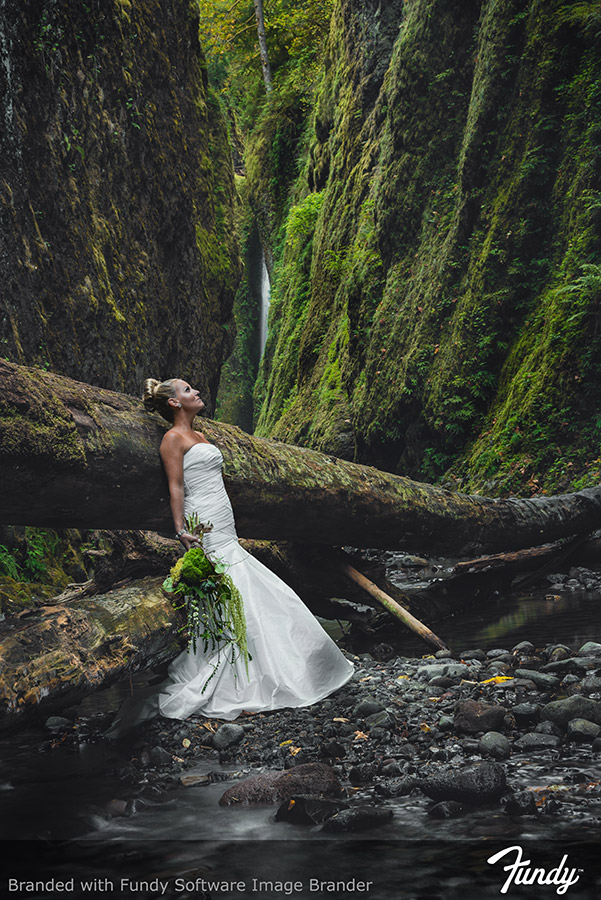 Be Bold
So if you have an idea that's a bit crazy, do it. Do the crazy thing, be bold, get out in the middle of nowhere and shoot until your shutter finger hurts.