Tip – Being Careful With Guides
One of the most common questions I get is how to deal with guidelines – both what they are and how to deal with them in a real world situation.
Cut Lines and Safe Zones
Album companies and labs typically talk about two different lines. Some companies use different terms, but there are basically two different lines. The outermost line is most often referred to as the cut line. This means that the album company, when making the book block, will most likely cut around this area. I say "around" because there are very few album companies and labs that can guarantee exactly where the cuts will go. But the outer cut line is a "guide" (no pun intended). The innermost line is often called the "safe zone." This means that the album company will not cut to that line.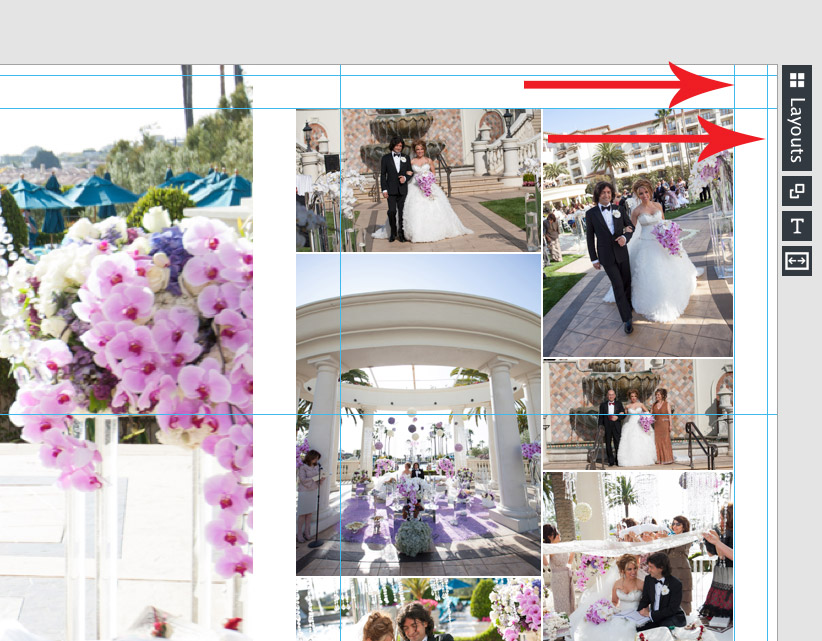 So, what to do?
So, when designing an album, the key is to either bring your image all the way to the edge of the page, so you know that it will be cut into a bit, or get your images well away from the safe area.
The very worst thing you can do is try to get your image right to the edge of the cut line. That will often result in images cut into strangely or thin white lines on the edge of the page.
Use this graphic as a guide.