Tip – Head Swaps in Photoshop
We've all been there. Whether it's a family shoot or a formal at a wedding–it's hard to get all the kids, uncles and crazy cousins to smile all at the same time. Last week we noticed that we completely forgot to have our family photos taken for our holiday cards. In a panic, we brought the kids into the studio, set everyone up on a tripod and had Mike Krell (our head of program development) start snapping away.
As with any family, one kid always likes to cause problems. Our youngest is a pistol, able to moonwalk almost as good as Michael Jackson, but posing for a photo? Not really his strong suit. Basically, you have to hope to just catch one good expression. Then just concentrate on everyone else and clone him in afterword.
In this tutorial, I'll show you how to, using layer masks, quickly and easily swap out people/heads.
Here are the two photos we are going to use to swap the heads and then the final image.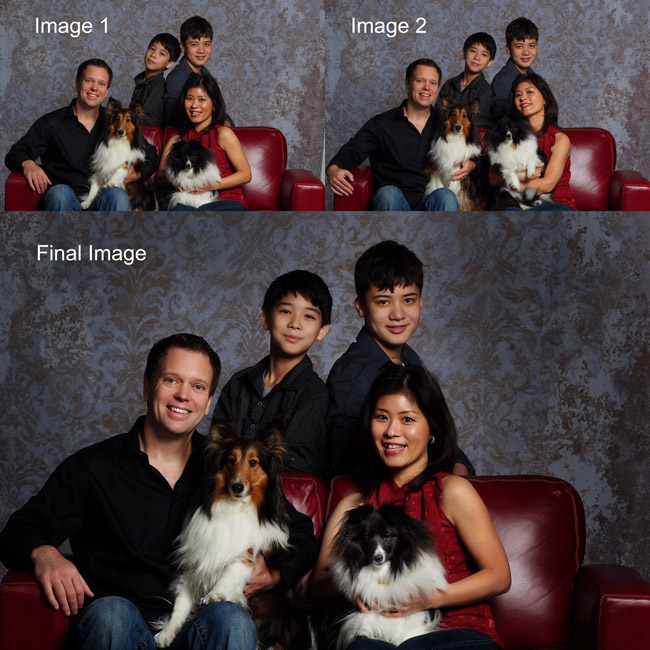 Here is the video on how to do it.
Happy Holidays!