Tip • Why It's Important to Print
As photographers, we ultimately don't know the impact a print can have on both our clients and their families. I was reminded of the power we have to affect people's legacies in the last couple of months. And it has reinforced the meaning of what we all do as photographers, and what we do here at Fundy Software as we strive to create the best photo layout software possible. Prints last hundreds of years and get re-discovered generations later.
A Generational Legacy
Whenever I'm photographing for clients I always remind myself that the photos are not only for the clients. Often times the photos will have more meaning for the people who are not the photos. The parents, the grandparents, the children, or the grandchildren that aren't even born yet. One of my favorite photos is of my parents' wedding. There is just one photo. It's a black and white photo, and it's them, frozen in a moment in time. It's a version of them, that I will never get to meet. It was before I was born. Photography gives us those slices of time, that allows our imagination to fill in the story. For me, it's even more powerful than video.
The photo below is of my grandfather (far right), my great uncle (his brother) next to him and my great-grandparents. They were U.S. mail carriers, hence the sign in the car window.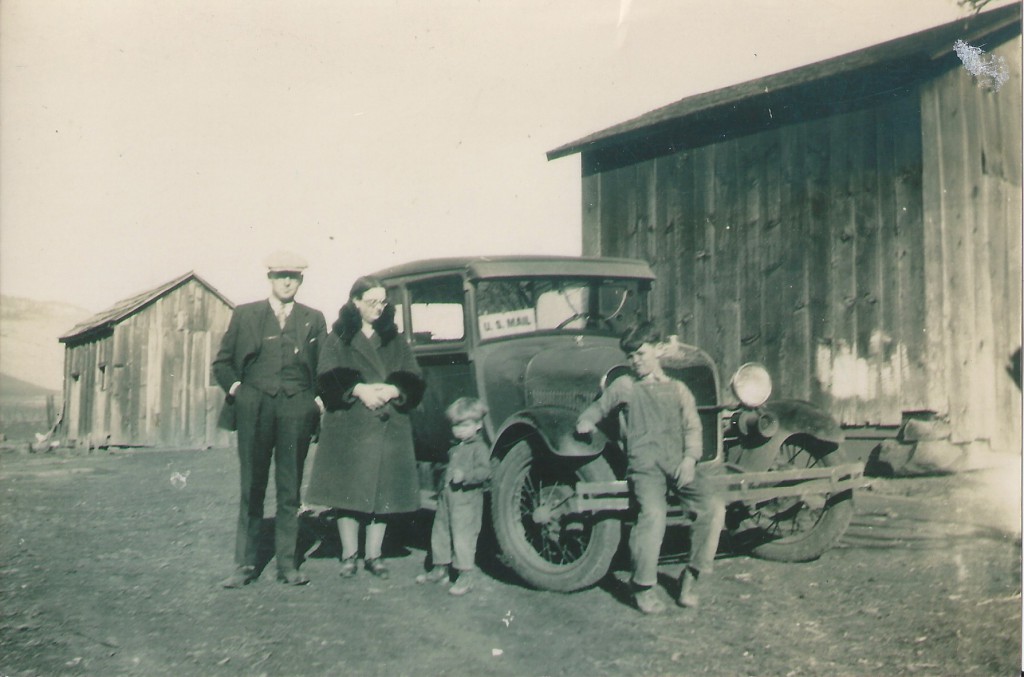 The camera in the shot below is most likely the camera that was used to take the photo of my grandparents. It was found after my great-grandparents passed away. Who knew that I would end up in the photography business. And who knew that this photo and this camera would be end up being significant to me.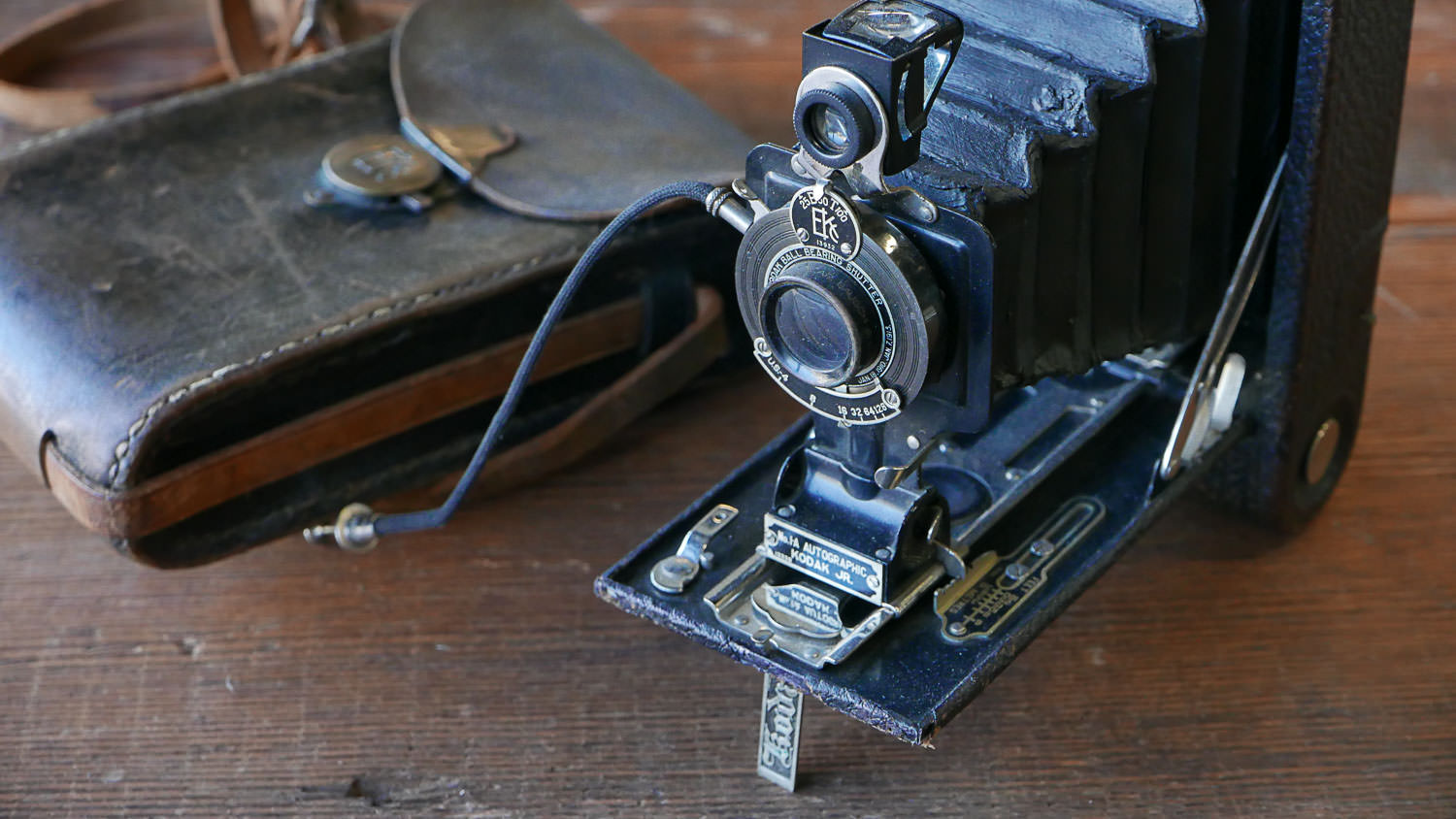 The First Time
The first time I realized the importance of print was at my first solo wedding. I had assisted at a local studio in Japan for two years. I was hired for my first solo wedding at an Iron Chef restaurant in Takamatsu, Japan.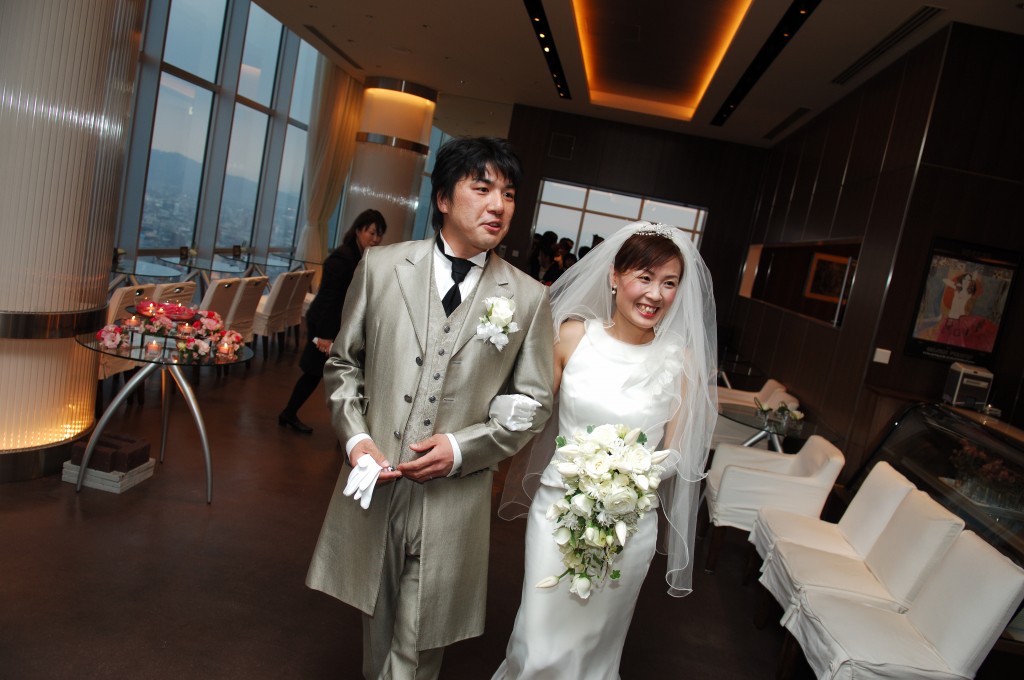 This bride and groom created a gift album of their engagement photos for their parents and grand-parents. They also had me scan in some old photos from their childhood to include. Some of the photos included the bride's grandfather who had passed away that year. I designed the book, had it printed and turned it over to the couple. I thought it was cool, but didn't think that much about it.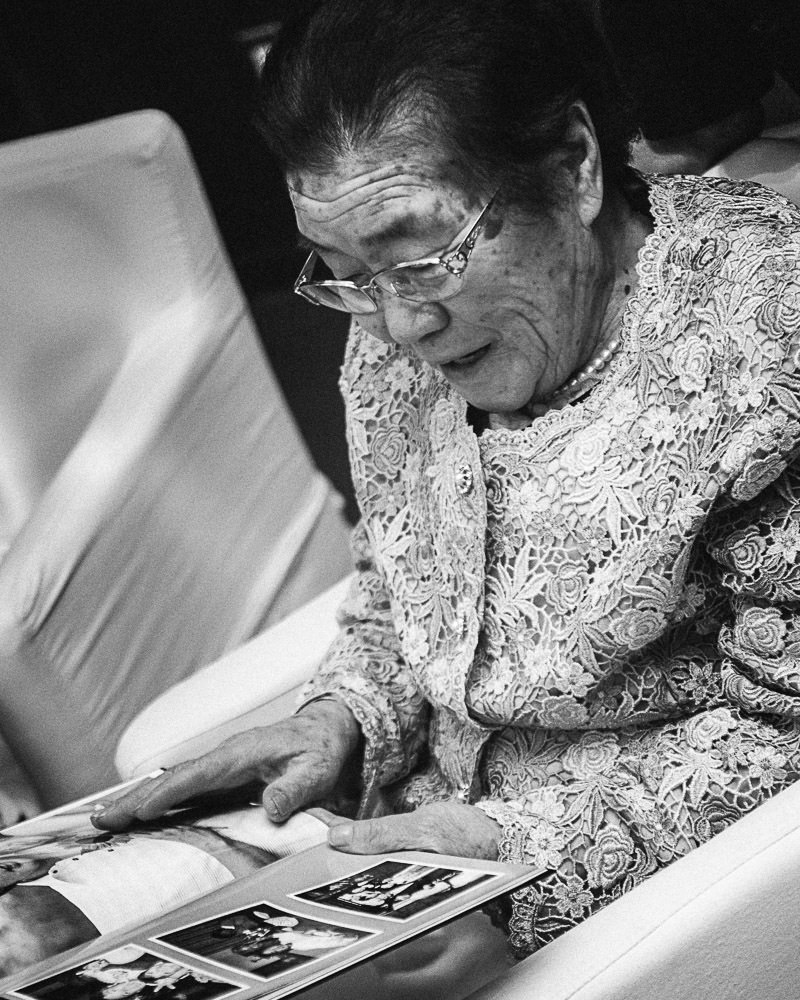 On the day of the wedding, the bride and groom gave a copy of the book to the grandmother. As she was looking through it, they pointed out the photos of her late husband. She brought her hand up to her mouth, then she reached out and started touching the photos of her late husband. It was that moment that I understood in a much deeper way, the power of photography. And the power of the printed photo. The fact that this woman could reach out and physically touch something that represented her husband, frozen in time, made all of the difference.
We Lose People
I met up with my aunt recently and she had started going through old family photos. There are many photos of my own mother as a child and as a young adult that I'll cherish for the rest of my life. But there was one photo that struck me.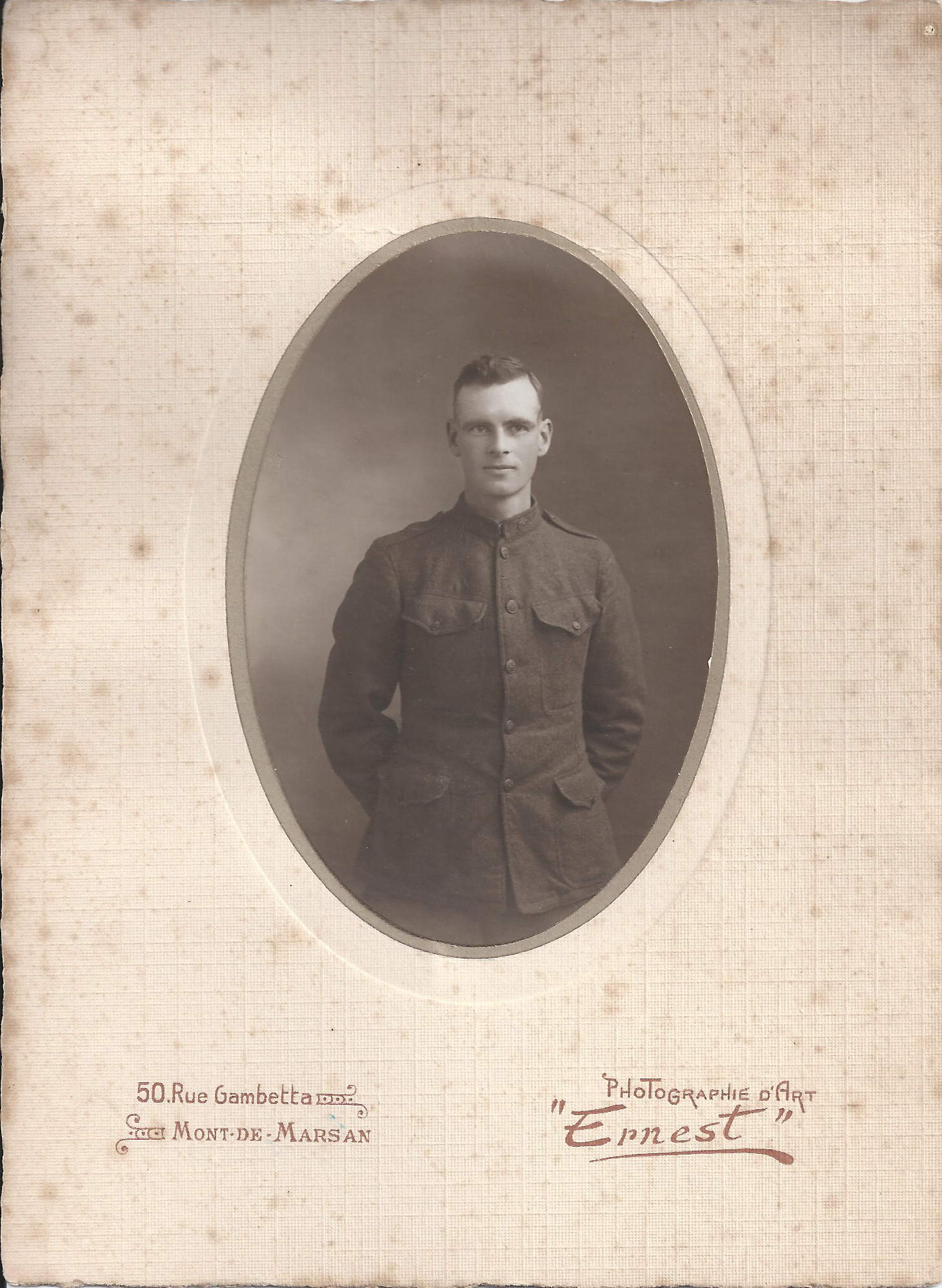 This is a photo of my great, great uncle on my mother's side. This was taken in approximately 1915 the southwest of France during World War I. I looked up the studio, and it's still in business.  He must have had this taken and mailed it back to his family, as he was killed shortly after this photo was taken. It was probably the last photo taken of him – it is 100 years old and looks fantastic.  Life is fleeting. We never know when our number will be up or when we might lose a family member.
Printing for My Family Memories
Remember that old commercial for Hair Club for Men where the president says, "Remember, I'm not only the Hair Club President, but I'm also a client." Well, it's true for me also. Every year, sometimes twice a year I print a family album. Sometimes it is taken by professional photographers, like the two on the right (a thanks to the Arias family and the Prutch family for the photos). Or it might be our family vacation montage, like the album on the left.
My kids are teenagers now and they've started going through the albums of when they were little kids. I hear comments like, "Ken, your hair was so dorky!" or "Joe, you were so chubby." And they of course make fun of mom and dad's fashion choices.
Make Albums, Make Prints
Part of our duty as photographers is to relay the importance of print. Our phones will die. Hard drives will die. The Cloud will never be looked at. Books and prints will be picked up and looked at by generations to come. When I'm gone, our family albums and even this print of my great, great uncle will be looked at.
And not only for our clients, but for our own families. Launch Fundy Designer and design a family album for yourself and order it through Direct. It will probably only take you 20-30 minutes, but your family will cherish it forever.