Tip of the Week – Free Action Set
A couple of months ago, I did a model shoot just for fun. When processing out the images, I wanted a unique look for the images so I decided to write a few custom actions. I dubbed these actions my "Literary" set. My goal was to create a look that would harken back to the days that Hemingway, Gertrude Stein, Fitzgerald, etc., were all hanging out in Paris. It has two rich BW actions, and six color actions that play with pushing saturation and pulling saturation out of the images.
Uses
It's very important that these actions be used on outdoor shots. This action set does not work well on images shot in studio. Simply add the actions to your action set. If you need help on how to install actions click here.
Just open an image and run the action. These actions are made to be one-click looks, no adjusting necessary. If you have Action Hub or Batch Editor, you can just run an action and click undo to try a different one.
Looks
You can see the different looks here. All original images are on the left and processed images are on the right.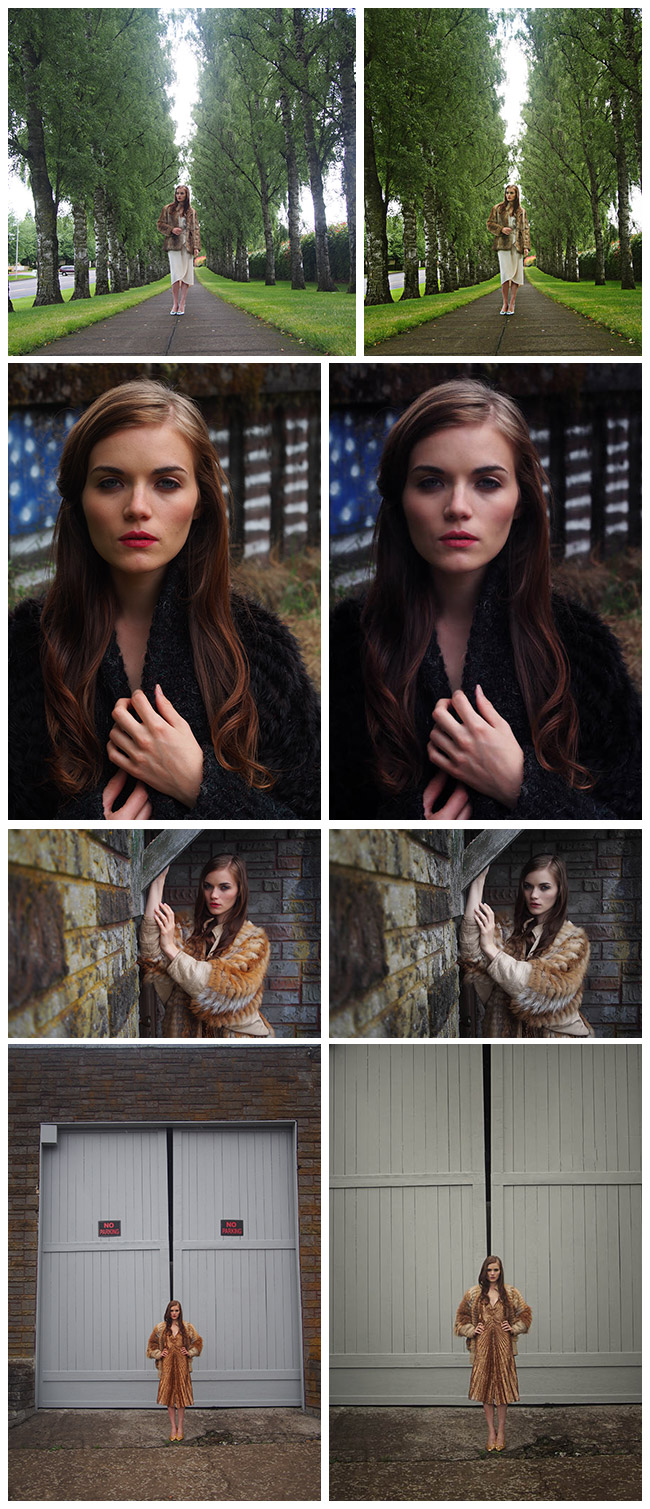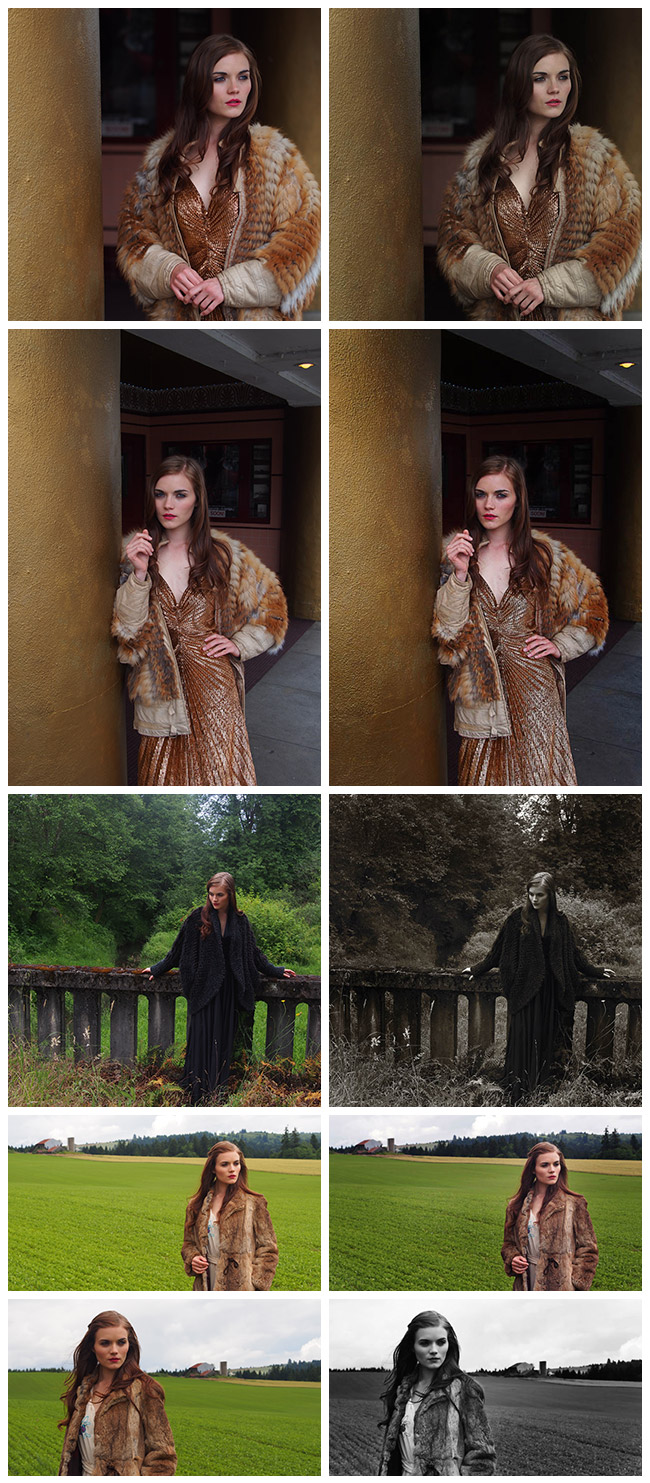 Download the action set here and have fun! For another free action set click here.
Learn How To Use the Actions