Tip of the Week – Why WordPress Rules
We have very strong opinions about website platforms. Our opinion is that WordPress blog sites are the best platform out there bar none!
SEO Monster
One of the main reasons we personally love WordPress is that it is an SEO monster. Google and other search engines love WordPress. It loves the blog post titles in the URL (check the URL of this post). It loves the constantly updated content on your website whenever you make a new blog post.
Open Platform – Tons of Plug-ins
WordPress is an open platform that supports an insane amount of plug-ins–and most of them are free. Easily add any plug-in with just a few clicks. Plug-ins include simple things like Facebook like buttons and sidebar widgets to full fledged e-commerce options.
Change Your Website Easily
One of the great things about WordPress is that all of your data, photos, posts, etc. are just stored in a database. And the look of your website is just a Theme. You can change out the look of your website every few years without having to redo all of your content. Just change out the theme and update the main pages to match the theme and you are good to go.
Suggested WordPress Themes
A Total Redesign – Flosites is a company that specializes in custom designs and total branding redesigns. If you are looking for a premium service to completely rebrand and make a matching blog site, this is the company for you.
ProPhotoThemes – This is probably the first and most flexible theme out there. It's a powerful engine on top of WordPress and allows you to install sub themes to change the look of the theme.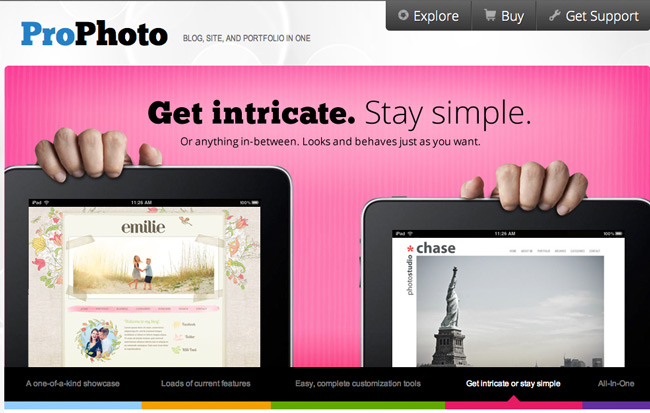 Into The Darkroom – We've been fans of Into the Darkroom for a long time. Recently they launched a Design Aglow series that is fantastic. Definitely check these out.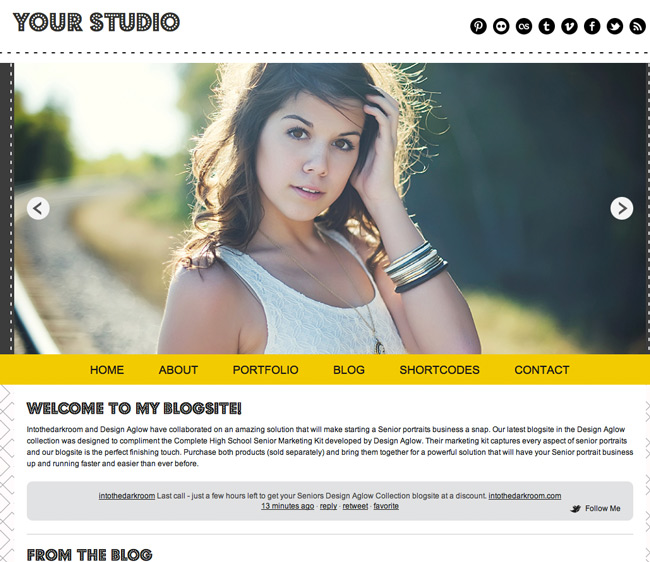 Photography Blogsites – These folks have site series, where you buy one series and then have a few different options.

Cheap "off the rack" themes
In addition to sites made specifically for wedding and portrait photographers, there are WordPress design companies that create more generic templates for photographers. There are a few inexpensive themes out there that are quite good. I would recommend one of the more expensive choices above, but if funds are tight, these might be a good choice.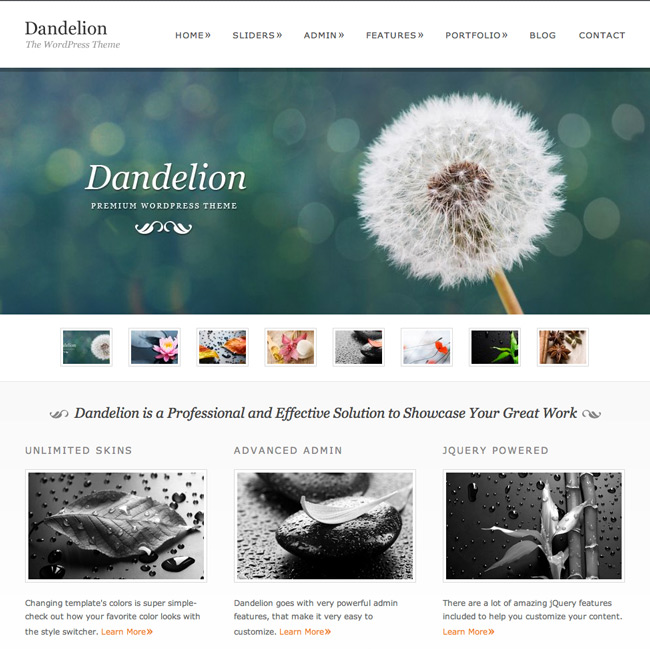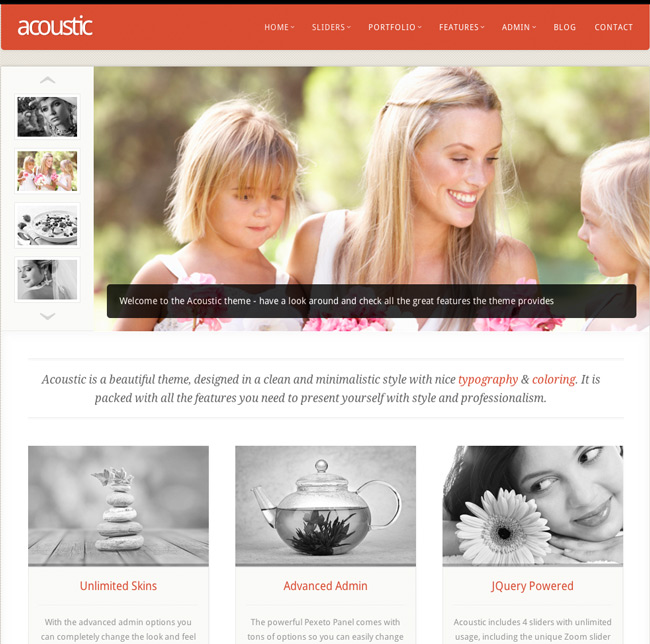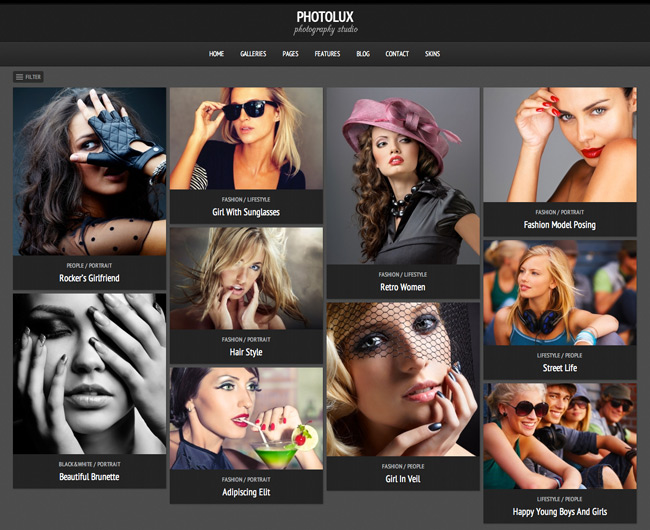 So check out WordPress for your website or blog, or better yet, your blog site.