Want to be able to sell the best wall art collections in the industry without having to spend so much time in the design process? Guess what–you can! Check out our Design Library where you will find a vast selection of free wall collections designed in conjunction with GraphiStudio, Design Aglow and MillersLab. These are proven designs that sell.
Designs That Sell Collection
These stunning collections are based on standard sizes, which can be ordered DIRECT through Fundy Designer to Miller's Lab, or exported as files and ordered through any lab of your choosing.
It is a simple and straight-forward process. First, open the Wall Collections section of the Design Library and select Designs that sell.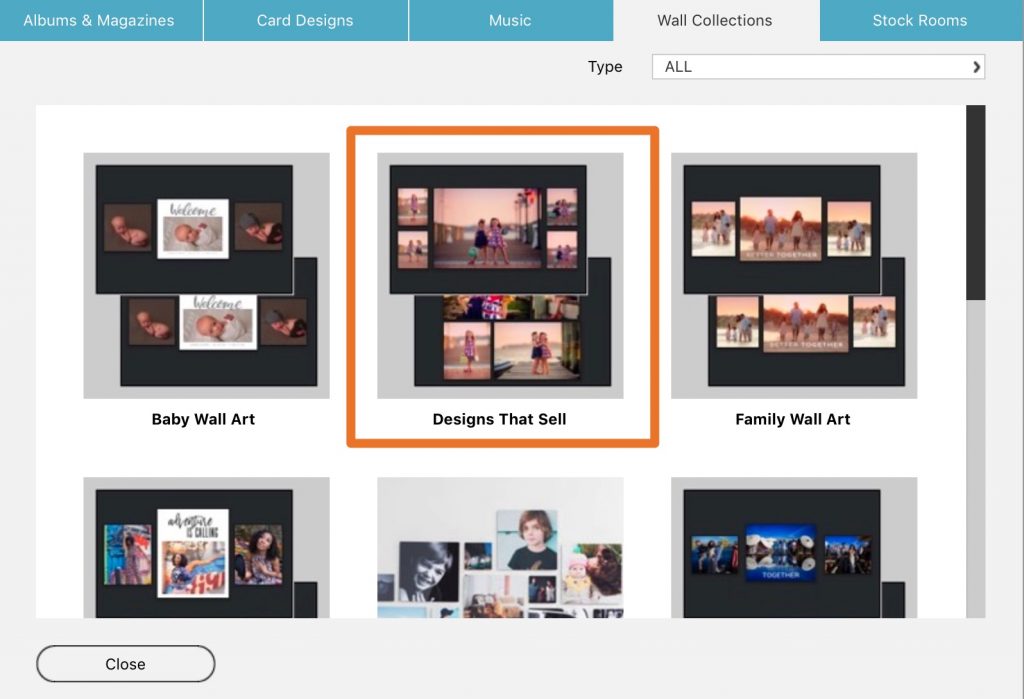 Choose the collections you love and add your own images.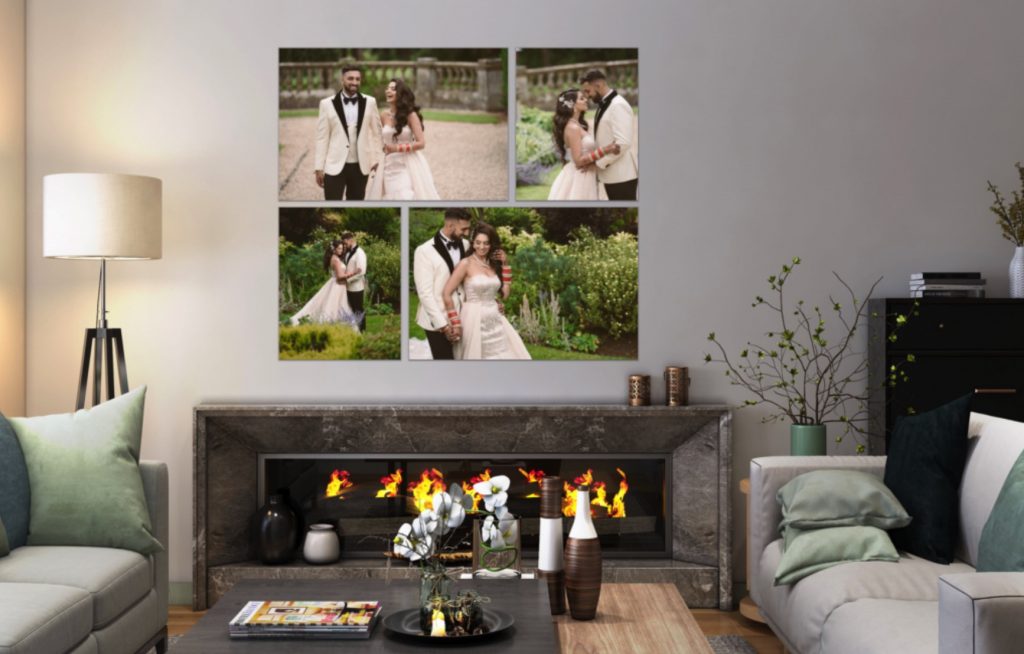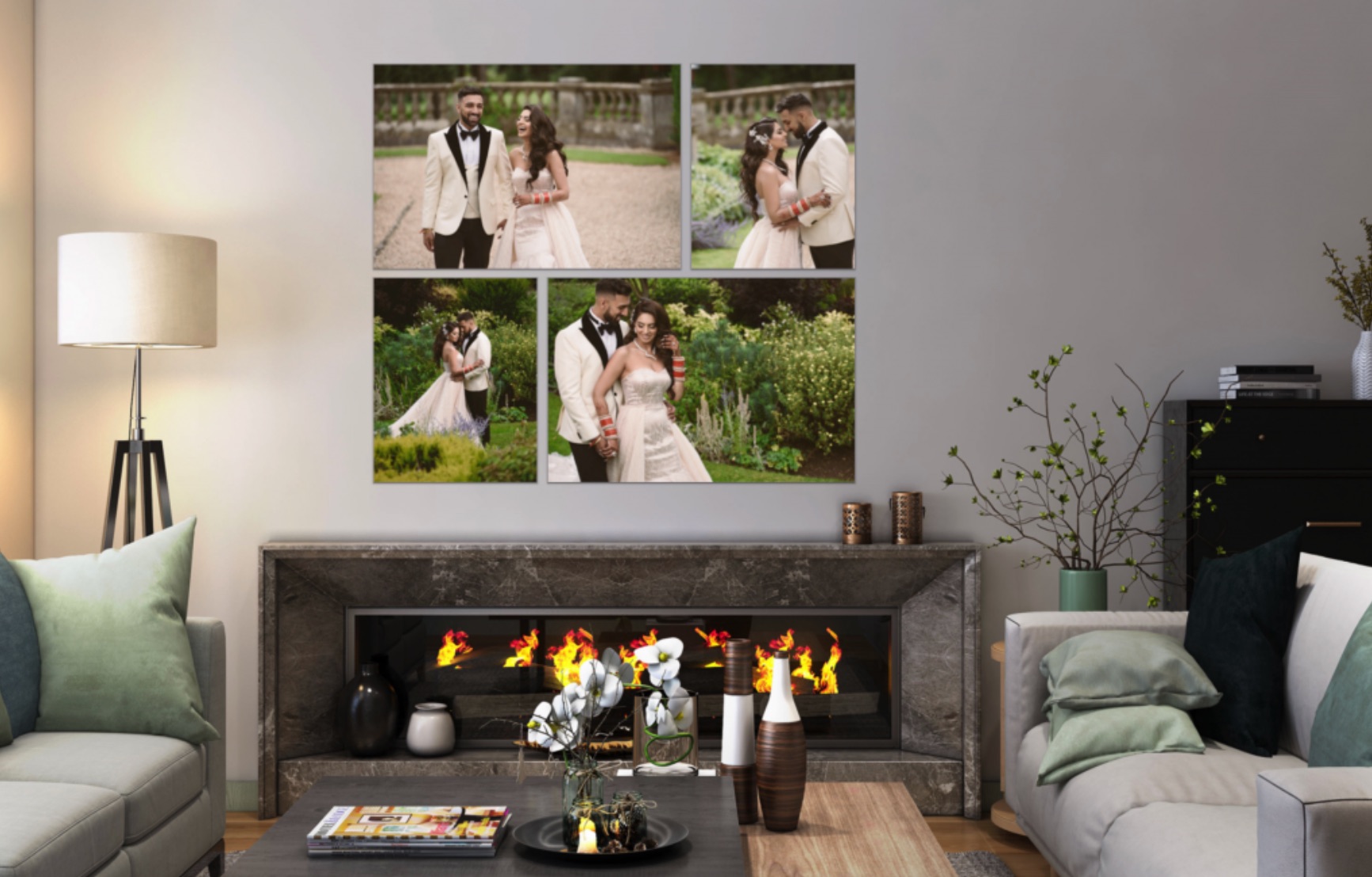 Then "Pin" them to add your own pricing and make them a part of your studio.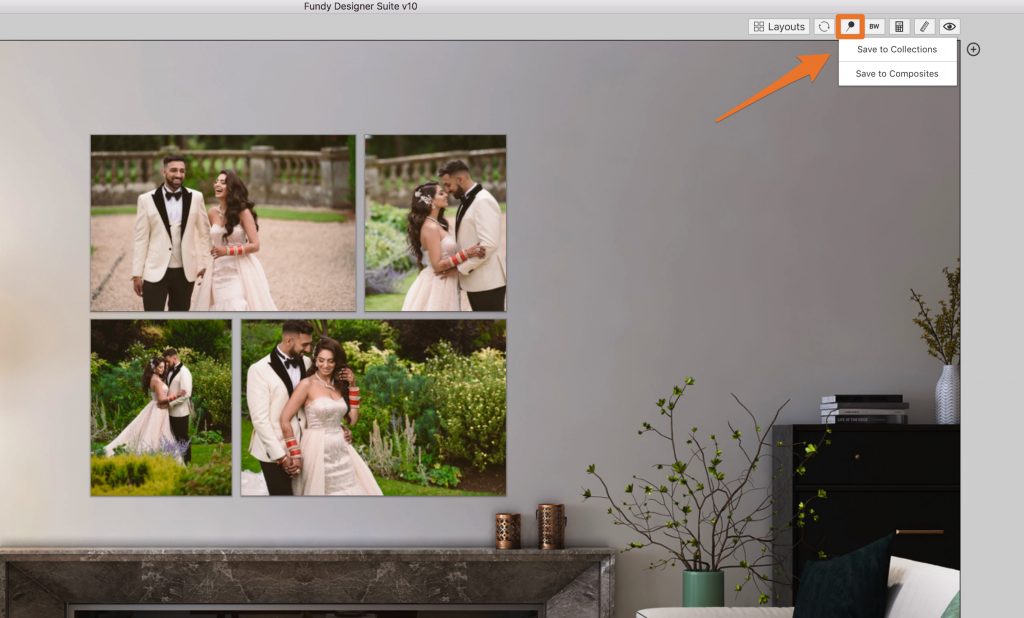 Just like that, you now have amazing wall collections to offer your clients with the pricing attached!
GraphiStudio Steve Saporito Collections
These are tried and true collections developed in Australia and utilized world-wide by photographers who are experiencing great success selling them to clients.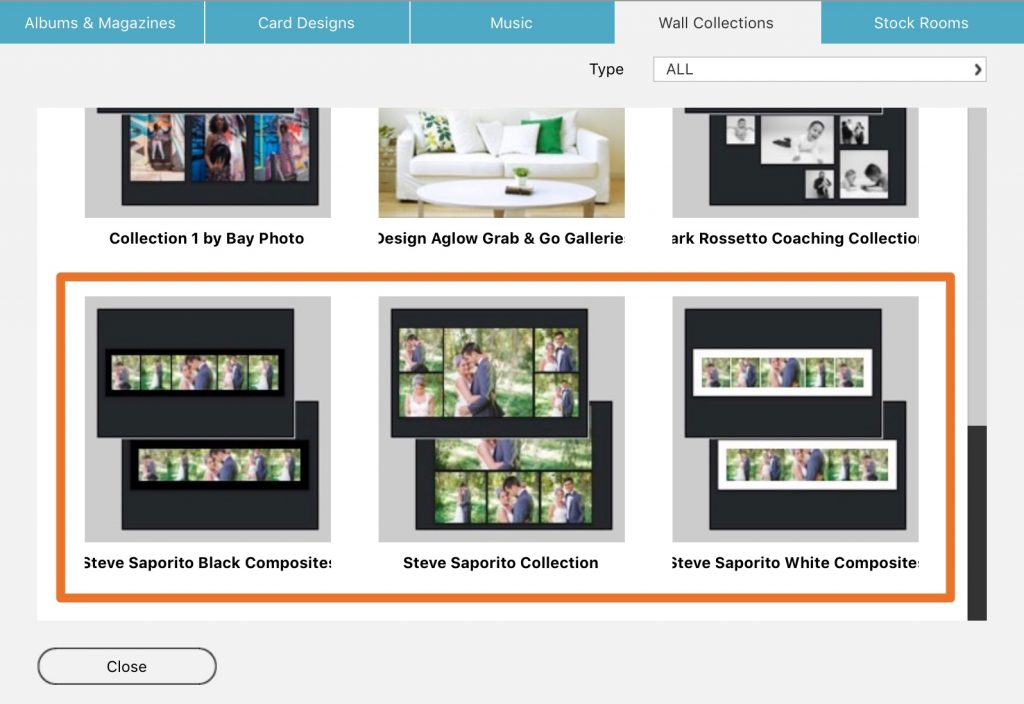 Simply download the collections, add your pricing, and they are part of your studio offering.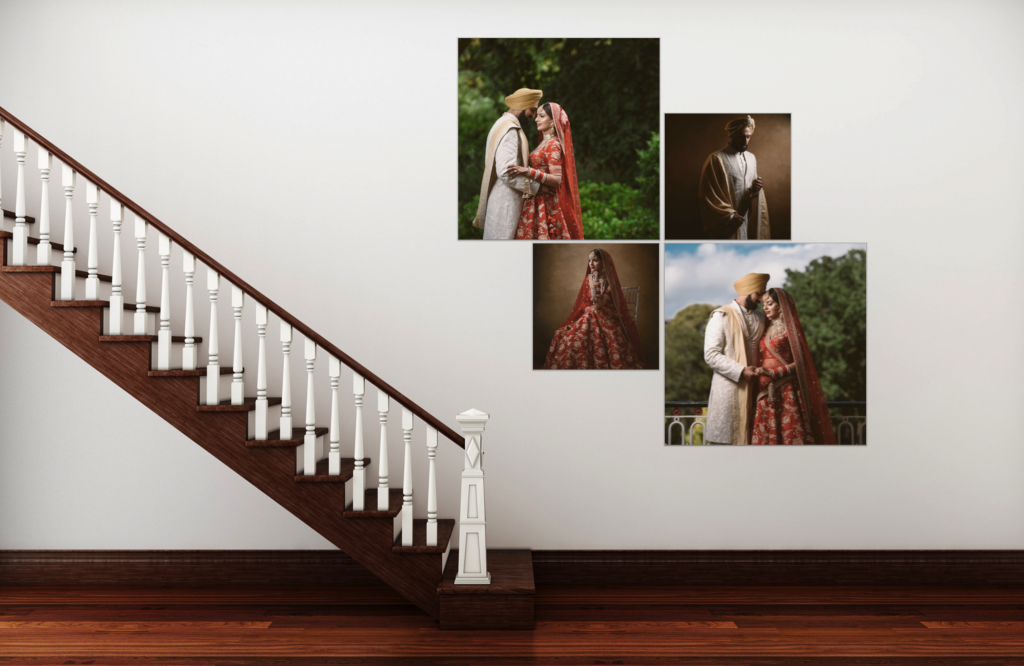 Just like Designs That Sell, you can print them through GraphiStudio or export and print them at any other lab of your choosing. Note that these collections are based on non-standard sizes, so make sure you use a lab that can support custom sizes, like GraphiStudio or Bay Photo Lab. 
Grab and Go Collections from Design Aglow
If you love Design Aglow Frames like we do, you'll love the Grab and Go collections. These are the go-to collections for top-producing wedding photographers.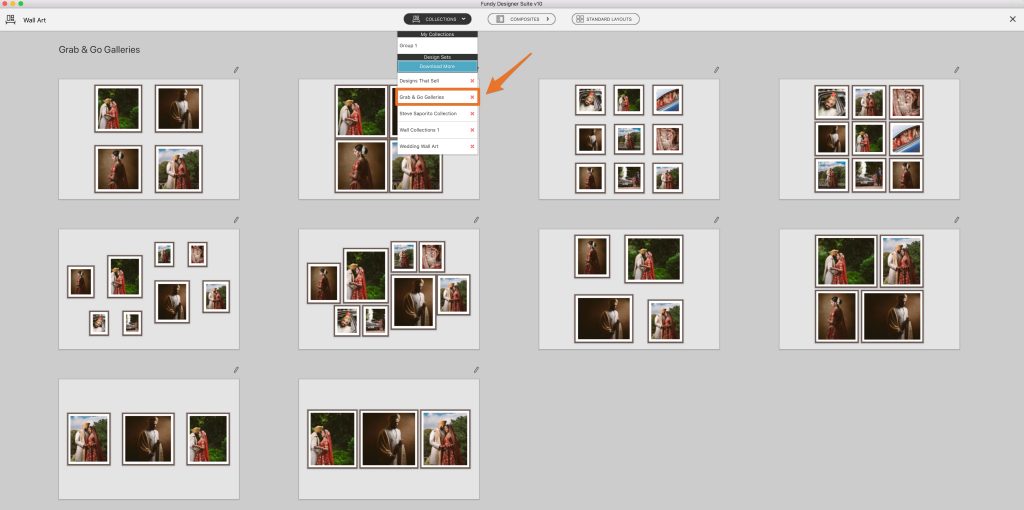 Upon downloading these collections, you will need to change the print type to "Framed Prints". You can then choose from Design Aglow's pre-loaded frames, save and price your collections.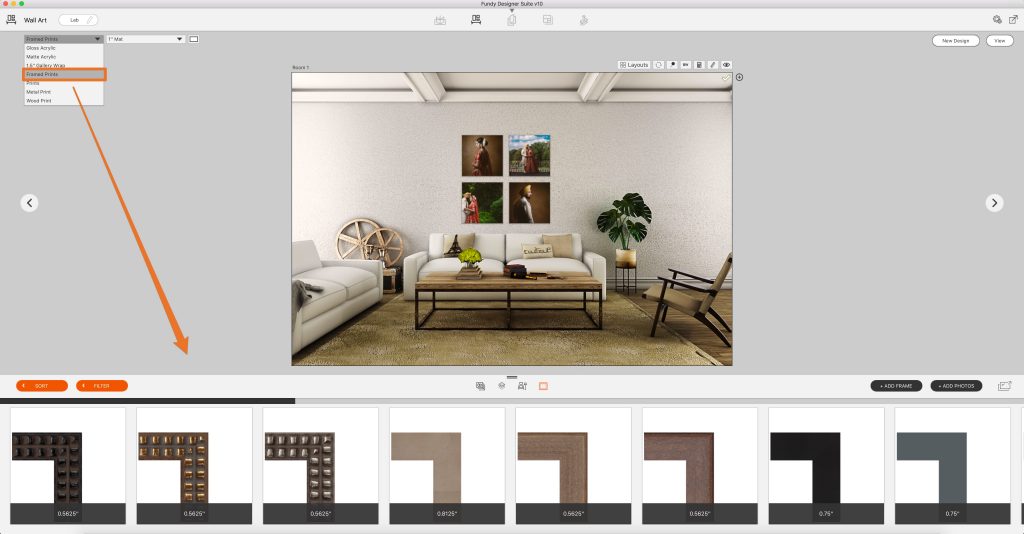 What makes Design Aglow's collections special is that they can be "broken" in half. So, depending on the space constraints of your clients, you can offer alternatives to meet their needs.  For example, you can recommend that they split their collection between two rooms. When space becomes available, they can be assembled into one space.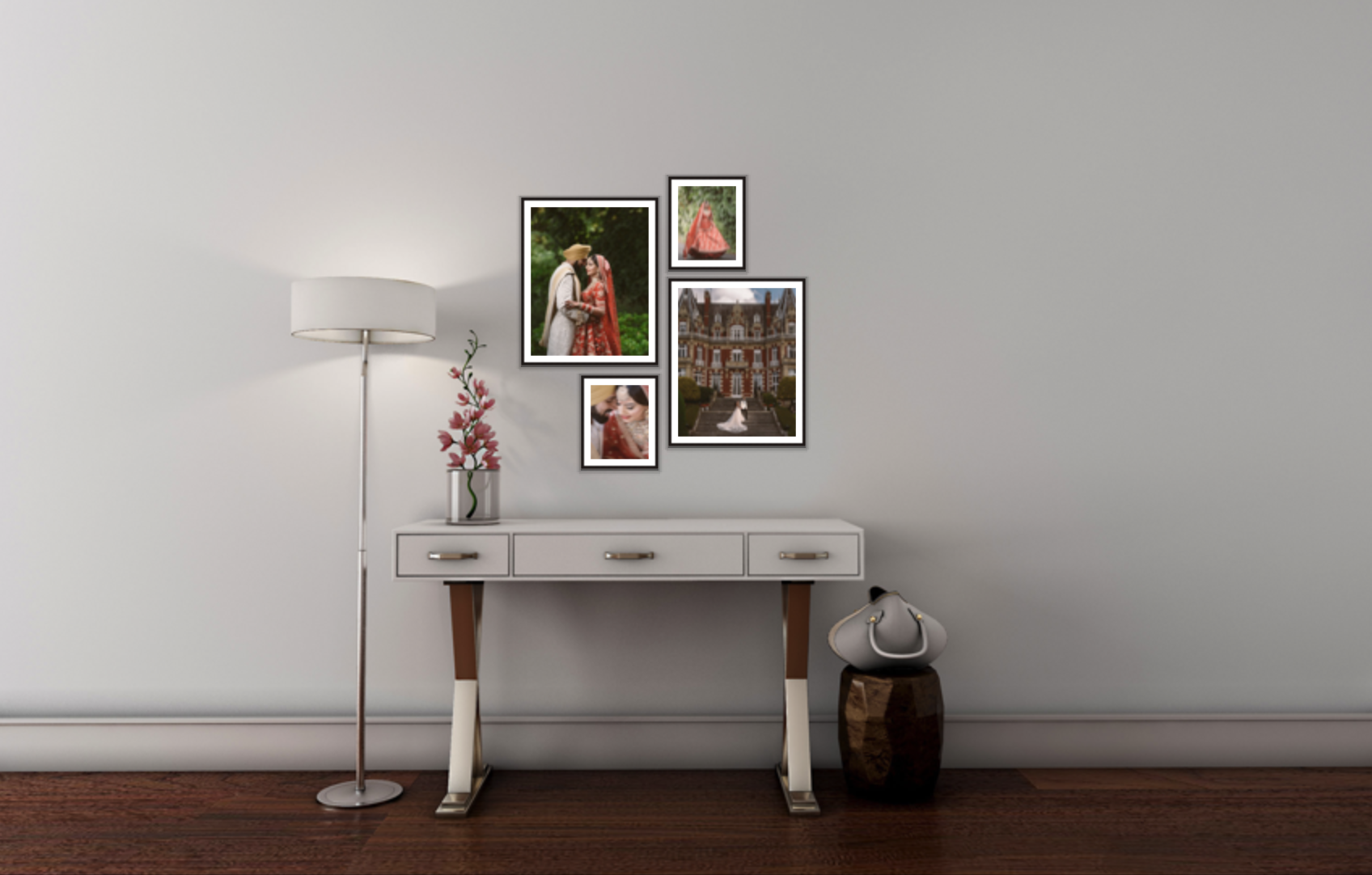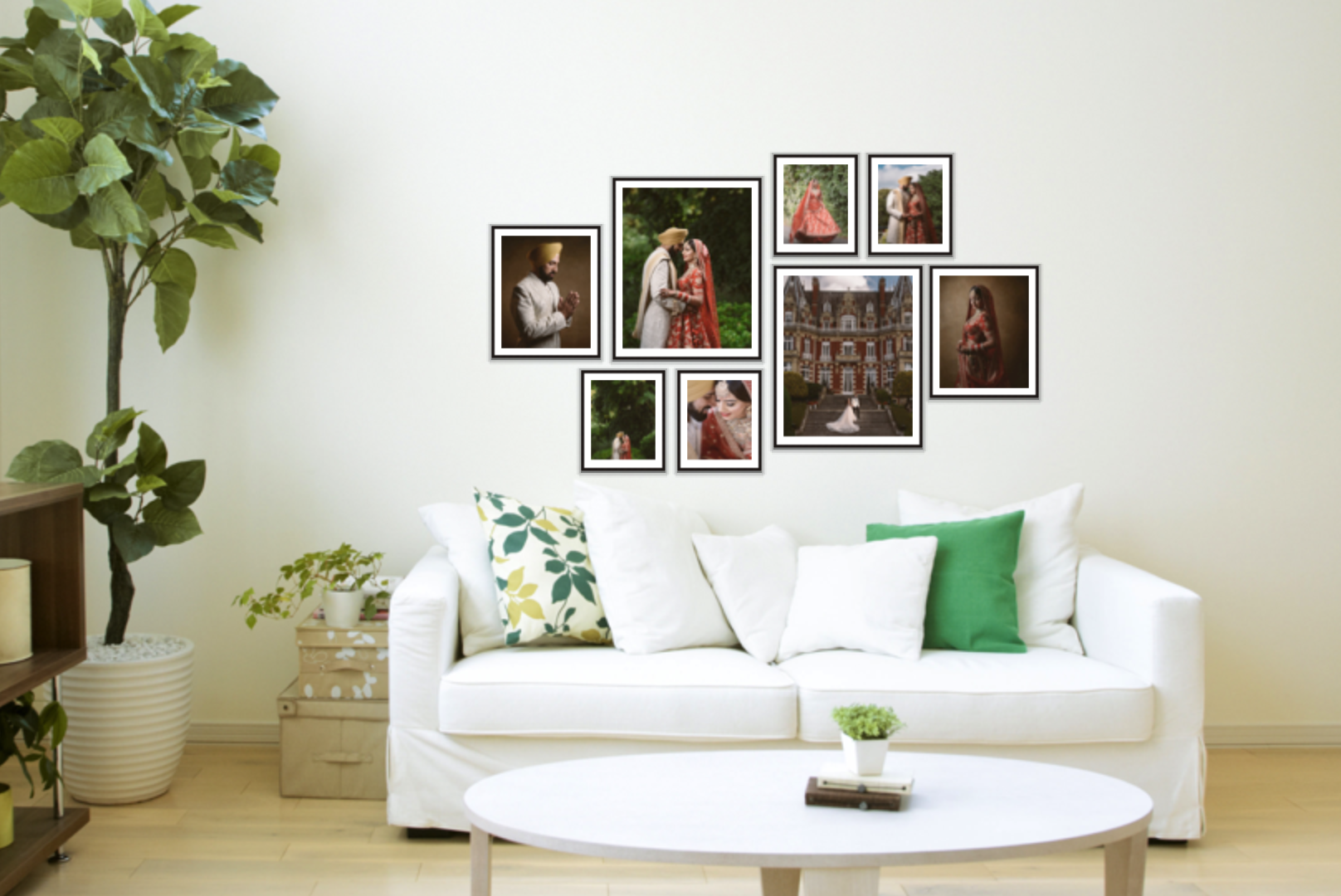 In Gallery Designer, select the room and under the Edit menu, choose "Duplicate Wall," (or use the Shift+d hotkey) and duplicate the room twice. Then, delete half of the design on each side and you can show your clients their options. 
Wall Art is Powerful
If you change your mindset from helping your client choose one canvas to helping them decorate their homes, big collections are an easy way to generate more revenue. Fundy Designer makes it easier than ever by partnering with the people who know success. Jump on in and give wall art a try.