My Journey 5,250 Miles for One Print
Every moment I spend time with my family, I'm reminded of the importance of print. When you print your photos, special moments in our lives are forever frozen in time, and become the bridge to future generations.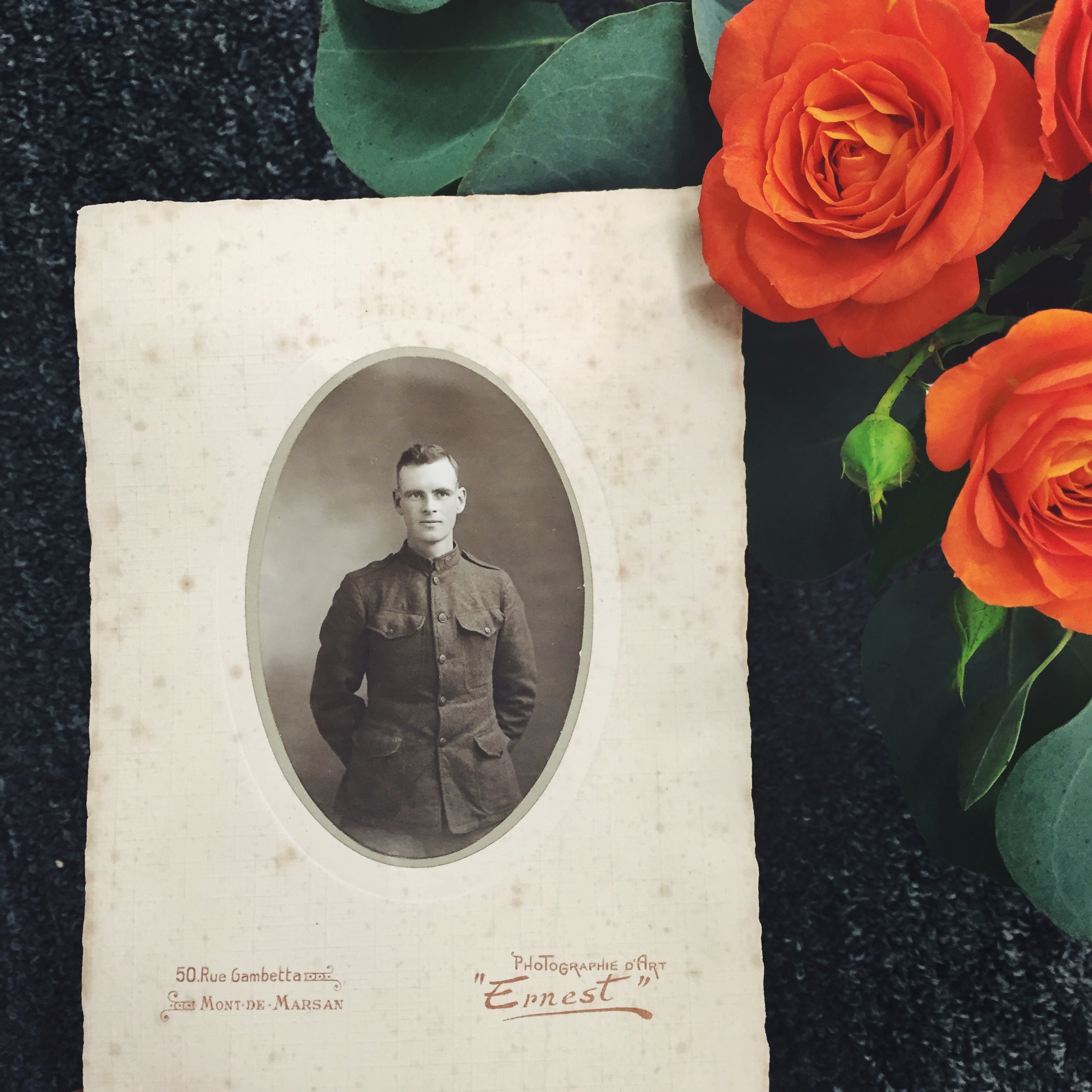 Several months ago my mother found a print of my great, great uncle taken in the south of France 100 years ago during World War I. Through this photo, I was able to connect with a family member I had never met.
I was so moved that this print inspired me to embark on a journey to bring my passion for print full circle. My goal was to recreate this portrait of my ancestor in the exact same location 100 years later. It was a special journey that changed my life.
Andrew "Fundy" Funderburg
Founder, Fundy Software
Paris
Two flights, a layover in Iceland and 11 hours later, I arrived in Paris, France, with my film crew. After getting settled into Paris, I met up with Sony Artisan, Scott Robert Lim, for his workshop and saw the most epic sunset behind the Arc de Triumph.
A Twist in the Story
Our 8-hour drive from Paris ended up taking us 11 hours, and I arrived exhausted and somewhat deflated. But, unbeknownst to me, I was in for the surprise of my life.
More to Come…
Please, please print your family photos and your client photos. If we aren't printing our photos now, then 100 years from now, our great, great grandchildren or our clients' great, great grandchildren won't be able to take a journey like this or even know what their ancestors were like. Our prints are our story, our prints are our history. Without print, our stories die with us.
I can't wait to share this full journey with you. Stay tuned as we bring you this full story later this summer.