Want your clients to do your marketing for you?  Learn from the master: Vanessa Joy.  Vanessa's secret sauce is her strategy.  She provides FREE Save-The-Date and Thank You cards to each one of her wedding couples. Each of these cards has Vanessa's logo, website, phone number, and email address. Friends and family of the bride and groom basically receive a Vanessa Joy marketing card before and after the wedding!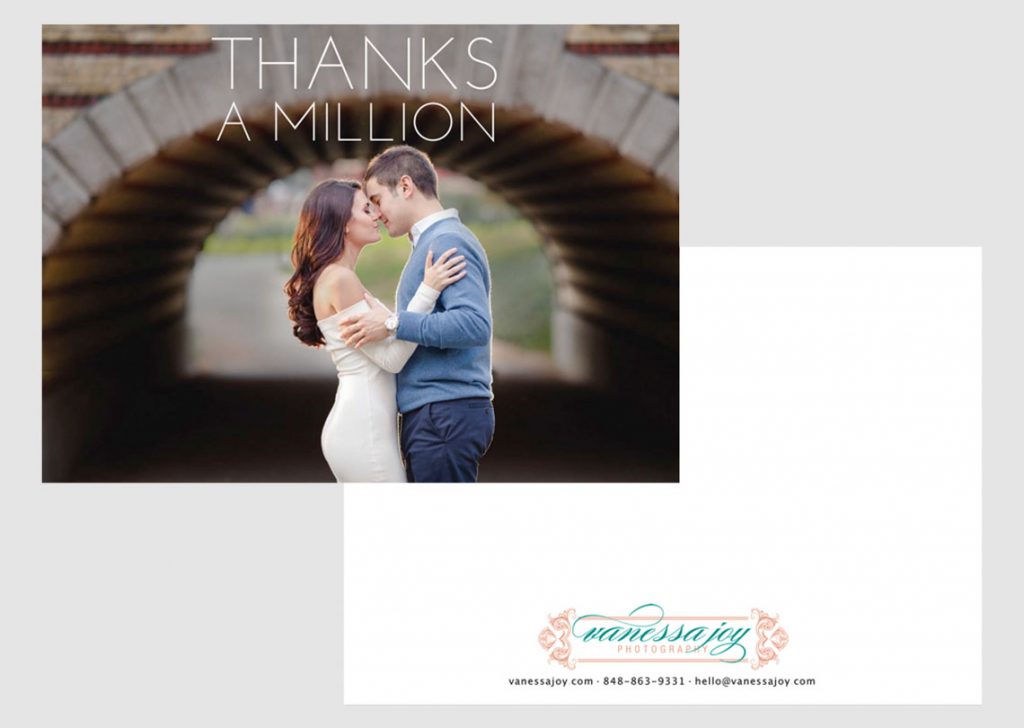 So, you might be asking, how are you generating revenue with a free product offering?  If we stop to think about it, all of our wedding couples' family and friends are our potential clients. Our couples just do the hard work of sending out the marketing materials for you.  From a cost perspective, Vanessa builds in the cost of the cards into her packages and the investment pays for itself. Genius, right?
Watch Vanessa Joy talk about her process:
The rest of Vanessa Joy's Fundy School Course is full of fantastic marketing advice. You can check out and purchase the rest of her course here. 
Learn How To Design Cards
If you are willing to invest five minutes of your time, you can learn how to make these beautiful, inspiring and fun cards for your clients.  Our extensive design library guarantees that you will have options to fit your clients' needs and personalities. The card designs can easily be modified with a few simple clicks.  Click here to learn how to design beautiful cards without the work.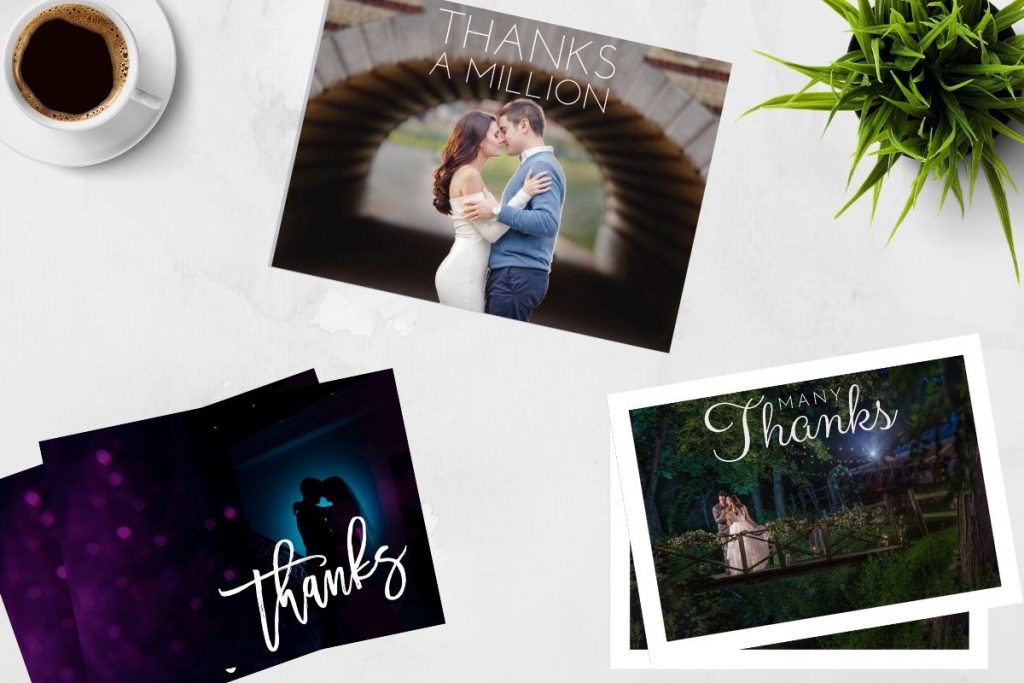 Download the NEW Fundy Designer v10 free trial or purchase today and start your journey to better design with 6 new features that have created a whole new world for professional photographers.