Webinar • How to Grow Your Business with Print & Album Sales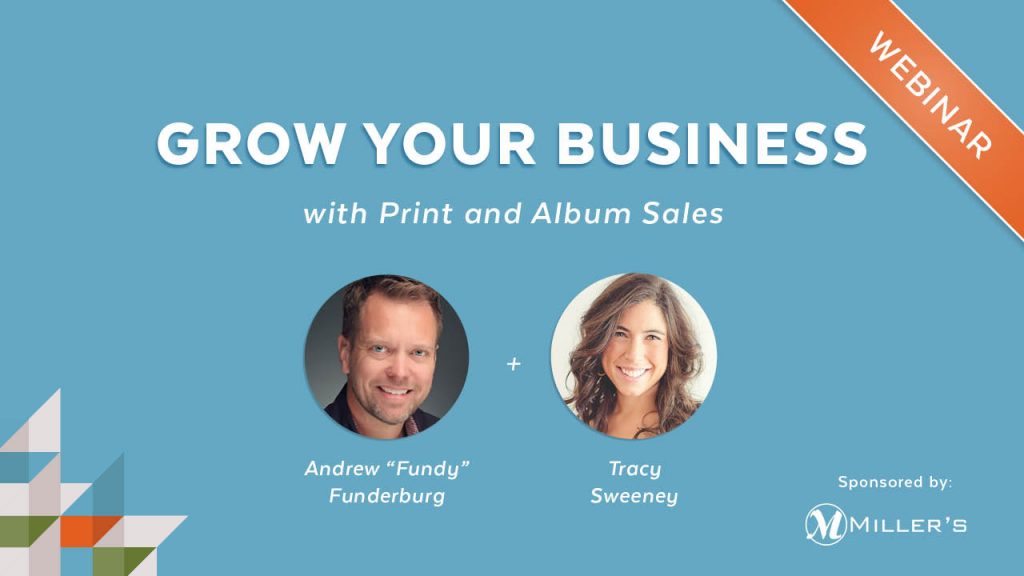 Join Andrew "Fundy" Funderburg and award-winning child and family photographer, Tracy Sweeney, for this FREE webinar on how you can grow your business through print and album sales.
Learn how Tracy, owner of Élan Studio, has adapted her business to be centered on album and wall art sales. Tracy covers topics like staying true to your brand and working with clients who don't think they have room for wall art. Explore the different strategies that you can adopt in your business to be sure each of your clients walks away with printed product.
Finally, explore how Fundy Designer makes it easy to design and present albums and wall art to clients. The all-in-one suite includes sales tools like a custom client order builder as well as the ability to upload client rooms right into the software. Tracy and Andrew also explain how you can design and order wall art and albums from Miller's Professional Imaging in Fundy Designer with just a few clicks.
Interested to know more about the Fundy Suite? Download our trial – it is free and never expires.
Missed the webinar? Watch the recording here: