Win a Scholarship to Tamara Lackey's Sydney Workshop!
Want to connect with your subjects better? Need a hand on balancing life/work? Are you ready for a workshop of a lifetime?
We are beyond excited to be sponsoring a scholarship for a three-day workshop in Australia taught by the excellent Tamara Lackey. Tamara is a photographer, educator, speaker, author and an amazingly nice person to boot. She will be touring down under in November to educate photographers on how to gain control over their business and studio work flow. Learn from her talents from mastering camera techniques to hands-on post-processing methods in order to take your business to that next level. Live near Sydney? Ready for a fantastic workshop?
Plus, Tamara is all about family. She particularly cares about getting a good handle on that work/life balance and will challenge participants to work smarter, not harder.
What: Tamara Lackey Australian Tour
Where: Sydney
When: November 8-10
Why: Learn better business, shooting, marketing and connections
Who: You! 
We are sponsoring one seat to Tamara's Sydney Workshop who shares these values of hard work, family, commitment and adventure. We want a photographer who cares about people and creating a connection with families through their art. And we are looking for a photographer who wouldn't otherwise be able to afford this workshop, which is why this is a scholarship opportunity!
Family means everything to me as you probably know already. This is the whole family, with the exception of the new puppy we just got a few weeks ago. This is what makes me tick, what gets me up in the morning, what makes me work hard and why I love to shoot family portraits. What makes you tick? Why is your family important to you?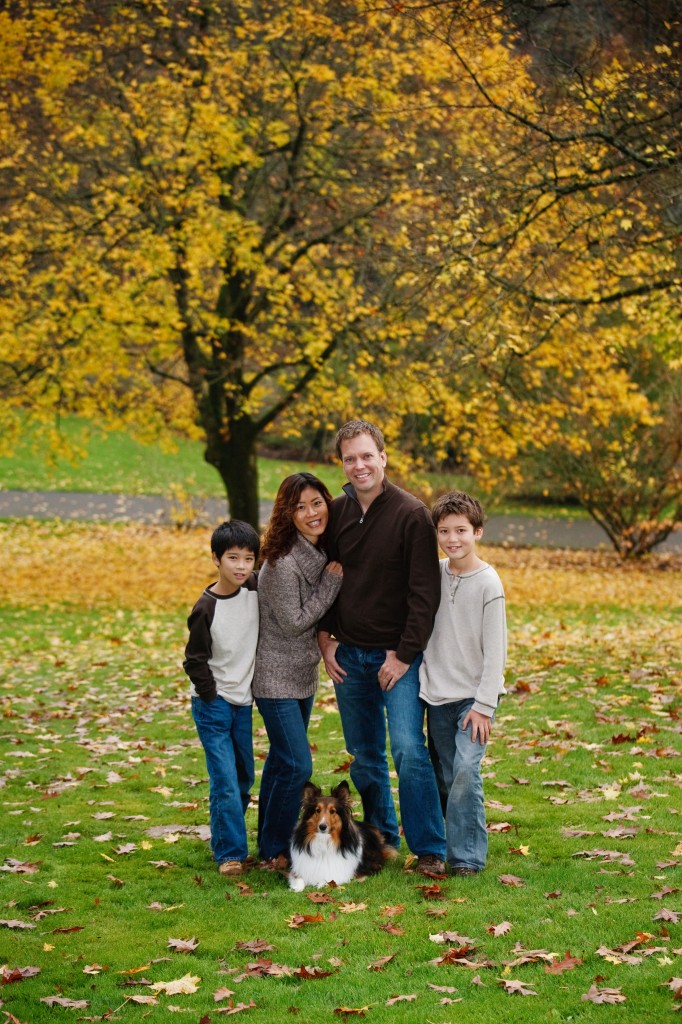 © AJS Studio, Vancouver, WA portrait photographer
Are you excited yet? To read more about the tour, visit Tamara's web site.
So, tell us about who you are, why this seminar would better your business and in the end, your family. Tell us what makes you different from everyone else.
Fill out the forms below to be considered for this wonderful journey. You could win a full scholarship ($1800) to the three day workshop (transportation and lodging not included).
Entries Now Closed
Winner Announced