How To Design Studio Magazines
If you can design an album, you can design a studio magazine. Now it's all built into Album Builder®. Drop in some photos and designs, adjust the professionally pre-written text and you are ready to send off a PDF or send it to print.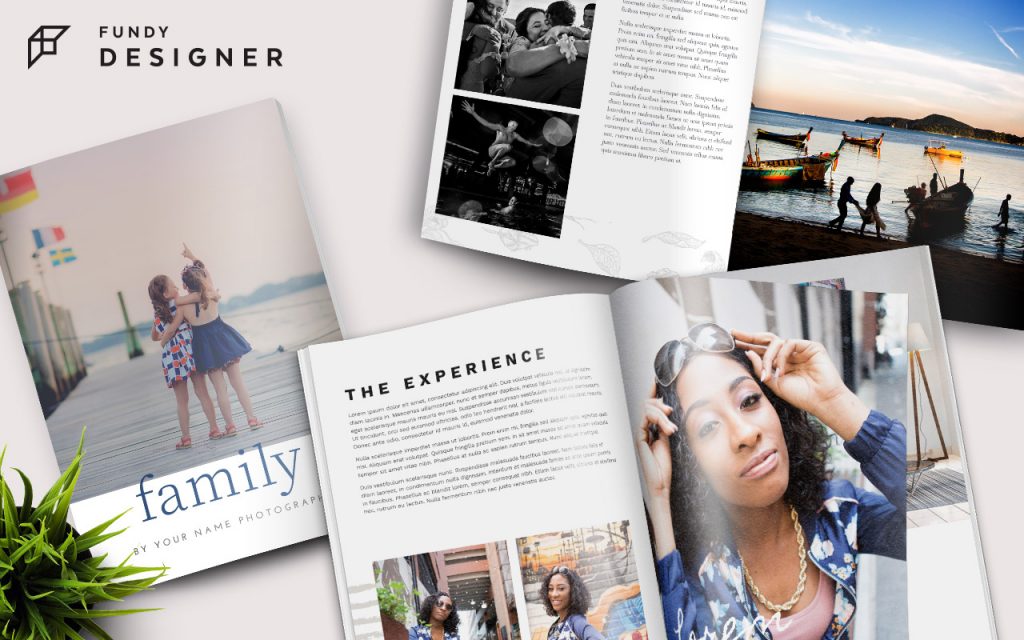 Getting Ready
The first thing you'll want to do is gather up photos of albums, wall art, cards, etc for the magazine. If you need some help with product shots, this wonderful blog post by Makayla Jade has a simple step by step process for you.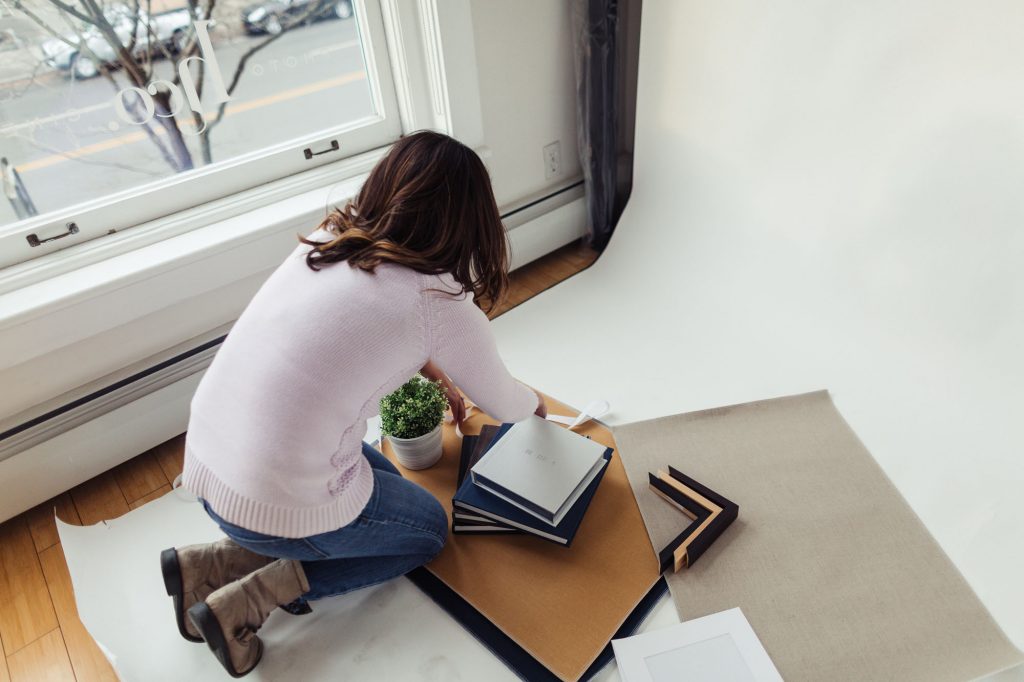 Additionally, you can export any designs for web or print and bring them into Fundy Designer just like you would any image.
Create a Magazine
First, under the album icon, choose "New Studio Magazine" and choose a lab that offers magazines. If you don't see your lab, just choose "Generic" as all magazine sizes are standard across the industry.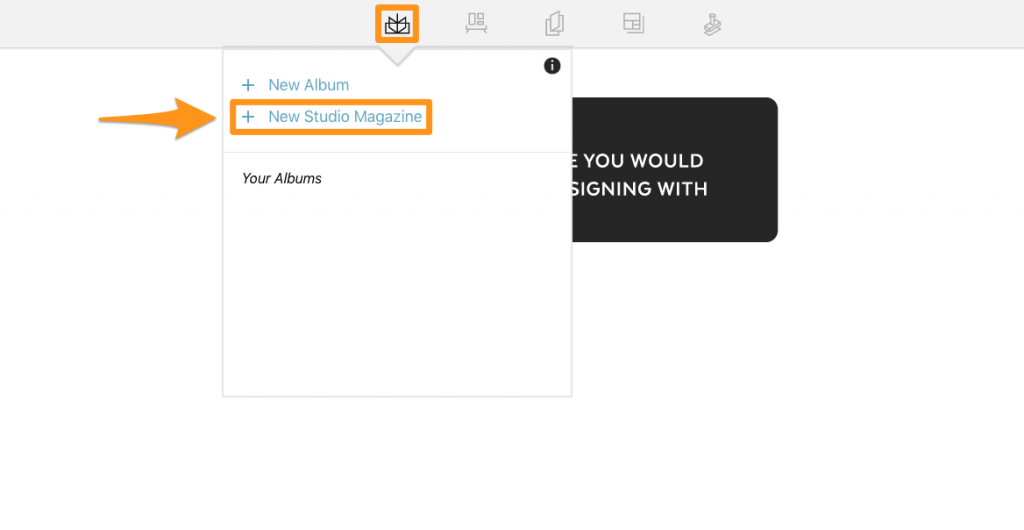 On the last step, choose what magazine you would like to design, we'll layout the entire magazine for you, all you have to do is tweak the text and drop in your photos.
Drop and Edit
First, go through, drop in photos, product shots, etc.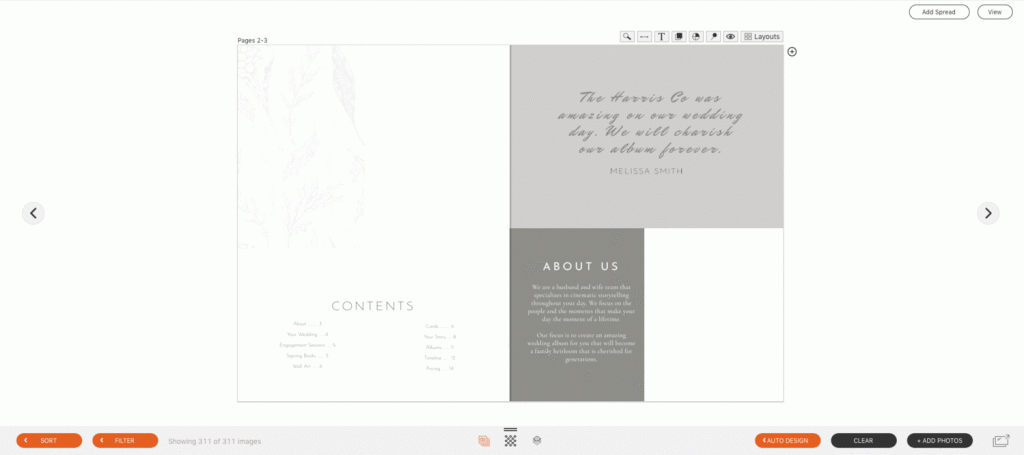 Secondly, edit the text. You'll love the new ability to edit the line spacing and character spacing. We've also included all of the fonts you'll need for the new magazine designs.*
Removing Pages
If there are some pages that you don't need, don't worry, just like in Album Builder, you can remove pages.
Need to Add a Page?
Drag some photos in planner view to add pages.
Or click the "Add Spread" button in Designer view.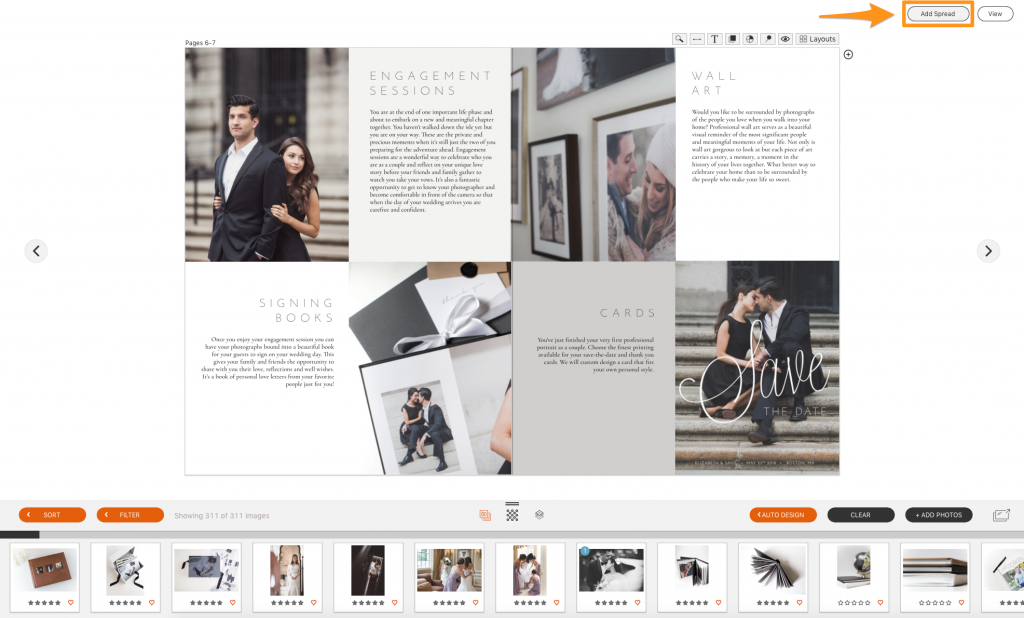 Photo © The Harris Co.
Choosing a Layout
When you click the layout button, you'll find a new section in Fundy Designer, between Design Sets and Signing Books, called Studio Magazines.
Choose the magazine you are working on. Then you'll have layouts to choose from.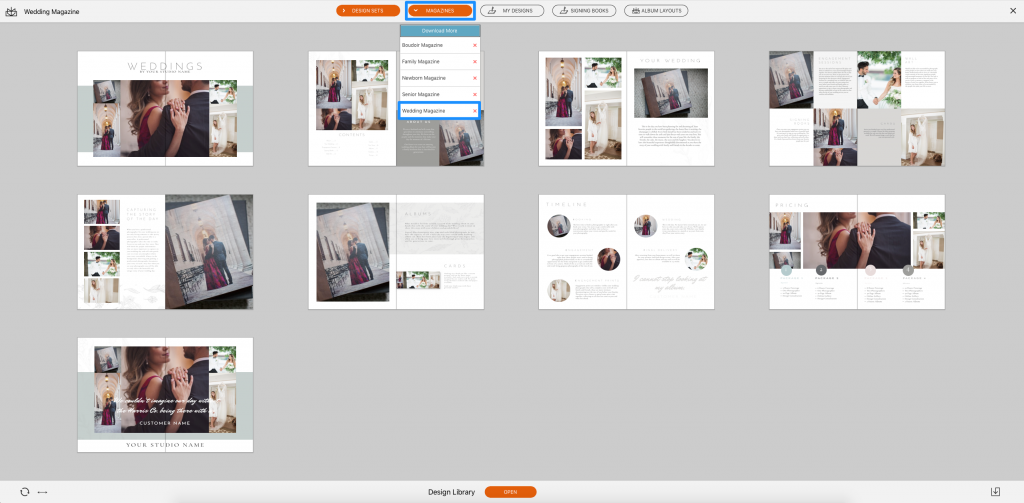 And remember, once the layout is applied, you can move things around, resize, etc.
Exporting
Under the export menu, you'll find the various options to export Studio Magazine.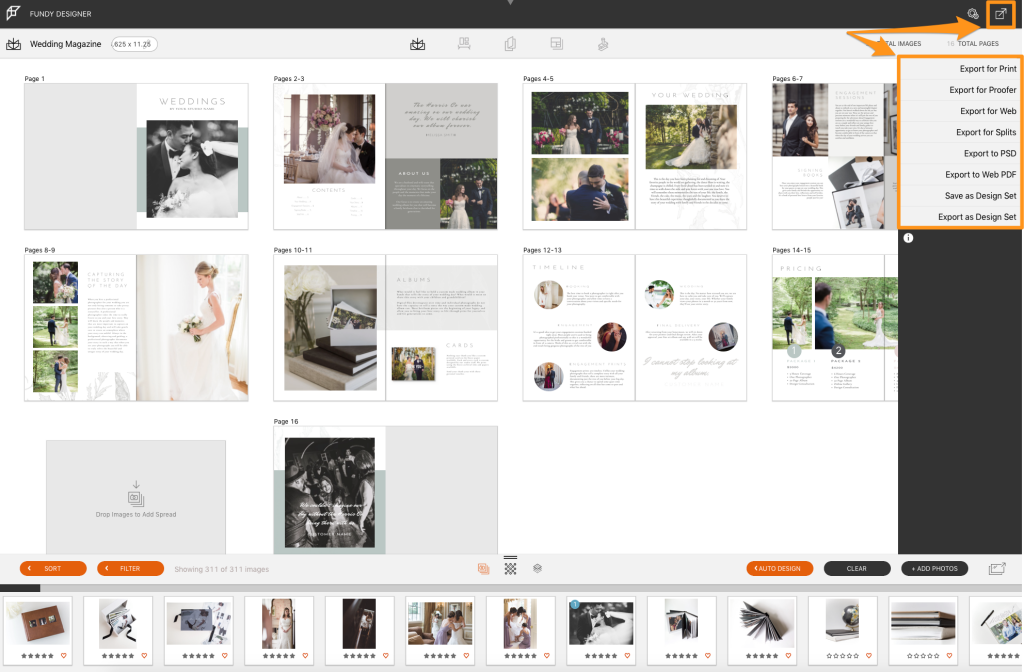 Export as web PDF
When you export as PDF, we prepare a PDF ready for sharing over email or posting onto the web. We do not recommend printing from this PDF. We recommend sending a PDF version when you get an inquiry and sending or giving a printed version when your client books.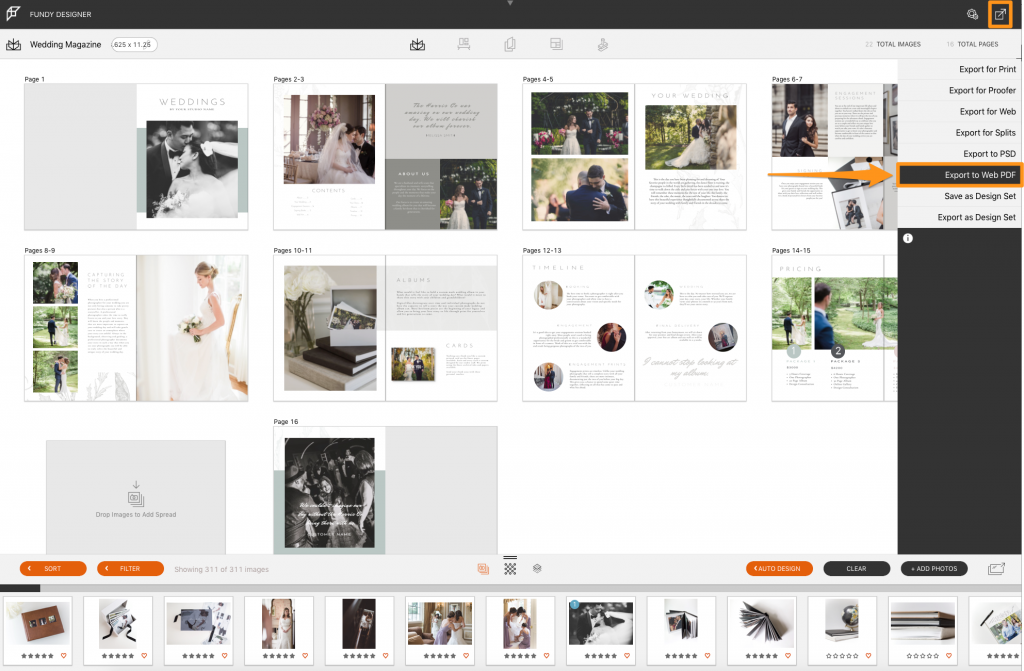 Export for Print
Most labs print studio magazines from single pages, so we recommend choosing Export as Splits. Then you can drop these into a ROES ordering software.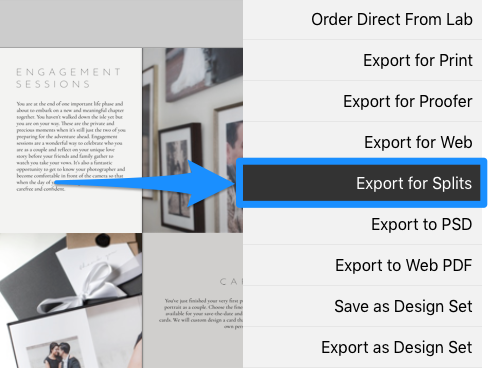 Ordering Direct
When you order direct, we prepare the print files and you can order right from within Fundy Designer. After clicking Order Direct, choose from the available labs and follow the prompts.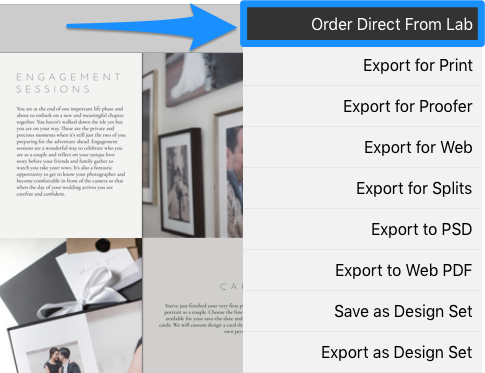 Millers Lab Direct Magazine Pricing
When ordering direct Millers has created a special magazine for us.
$4.25 per copy (minimum order of 10)
Includes 16 pages.
Extra pages are $0.36 ($0.72 spread) each (in quantities of 4)
All pages are printed using thick paper with a matte finish
Video Tutorial 
Here is a video walkthrough.
Increase Bookings and Purchases
We've designed the studio magazines in Fundy Designer to help you both book more clients and to encourage your clients to order more printed product.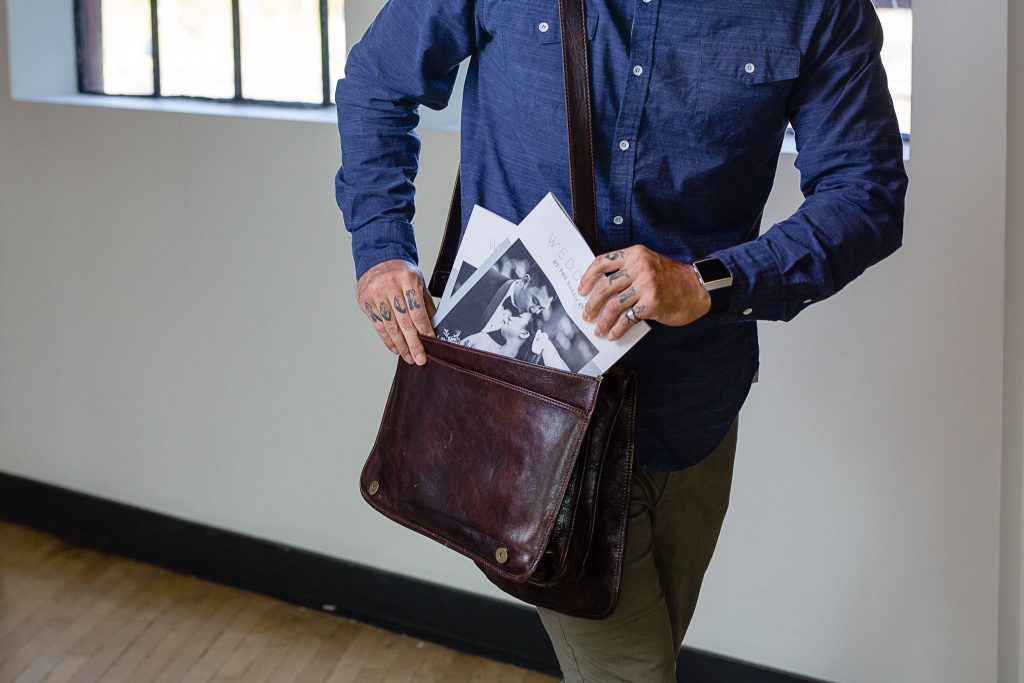 Photos in magazine shot by © The Harris Co.