When having a stylized shoot of product samples for your business, it's important to keep a few things in mind. Taking the time to set up a stylized product shoot of your samples can be huge when you're trying to grow and market your business.  Beautiful product images will help increase sales and allow your clients to connect emotionally to the products as opposed to just the physical aspects of the products.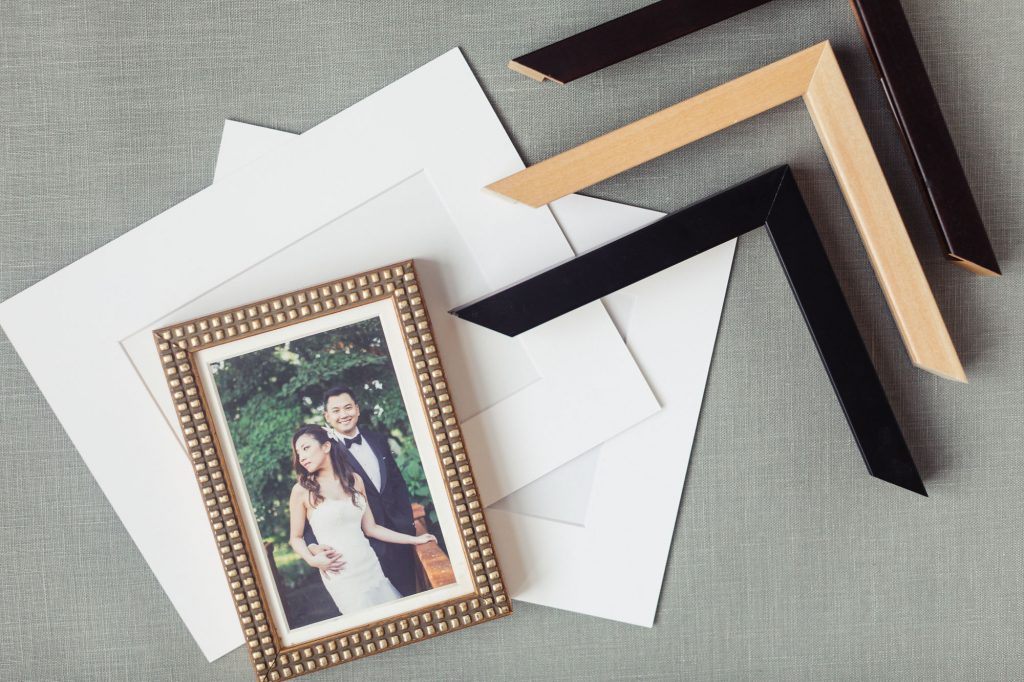 Photo © The Harris Co.
Background

For starters, the background you'll be displaying in your images is the first aspect to consider. When setting up your shots, it's crucial to set up a background with a color or environment that pairs well with your brand and doesn't distract from the product.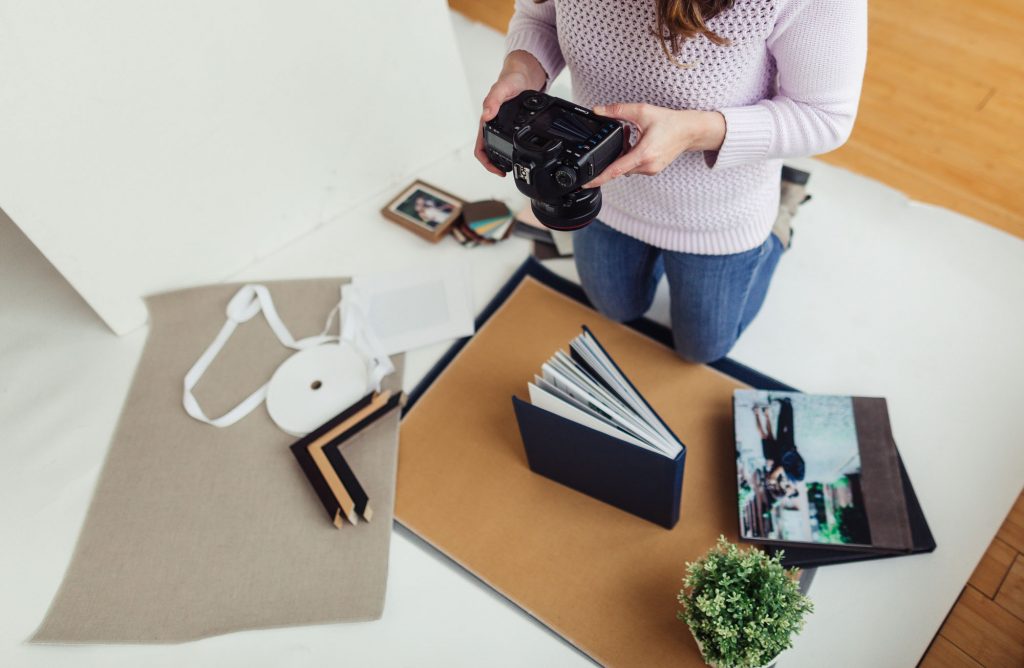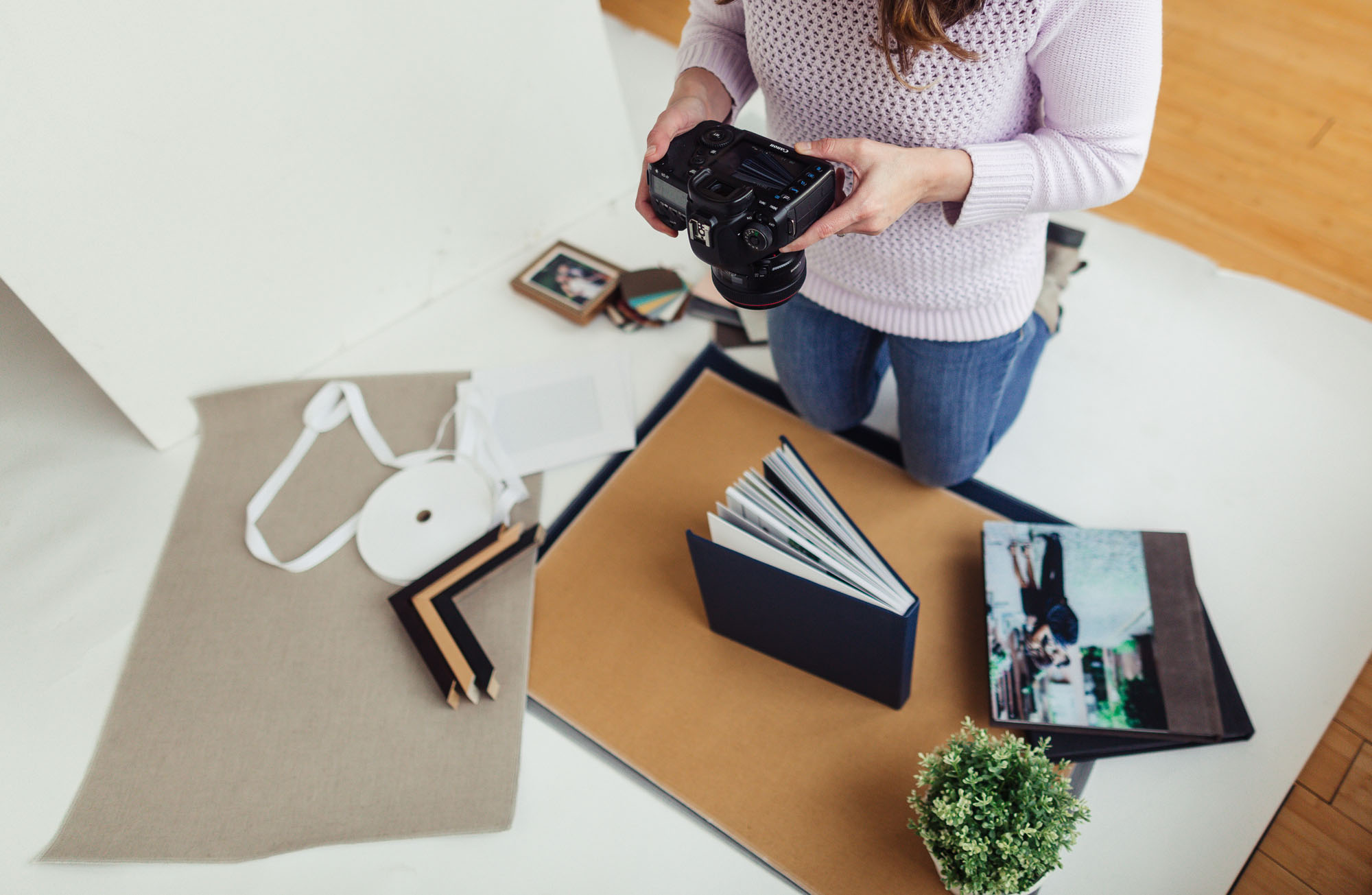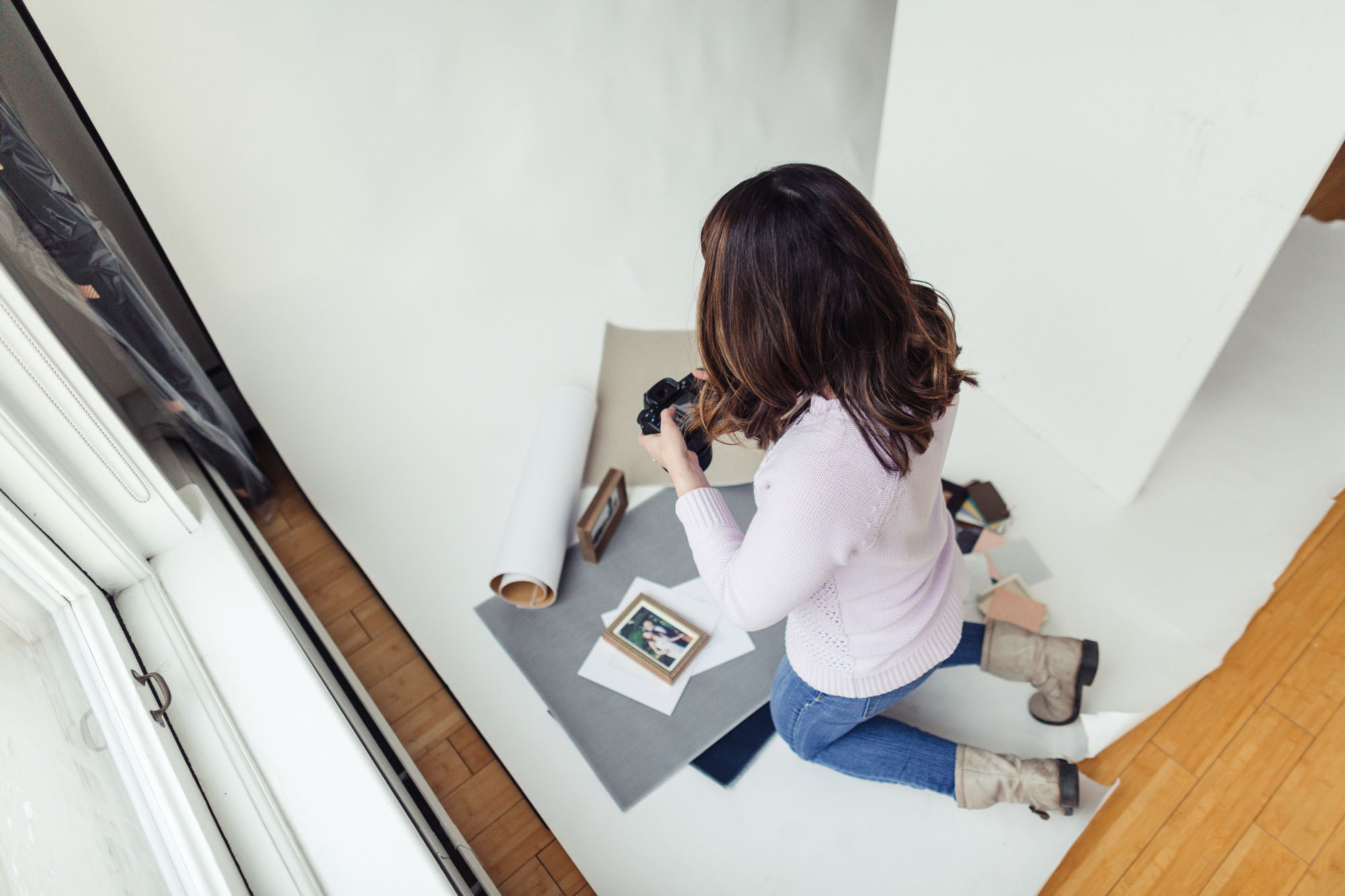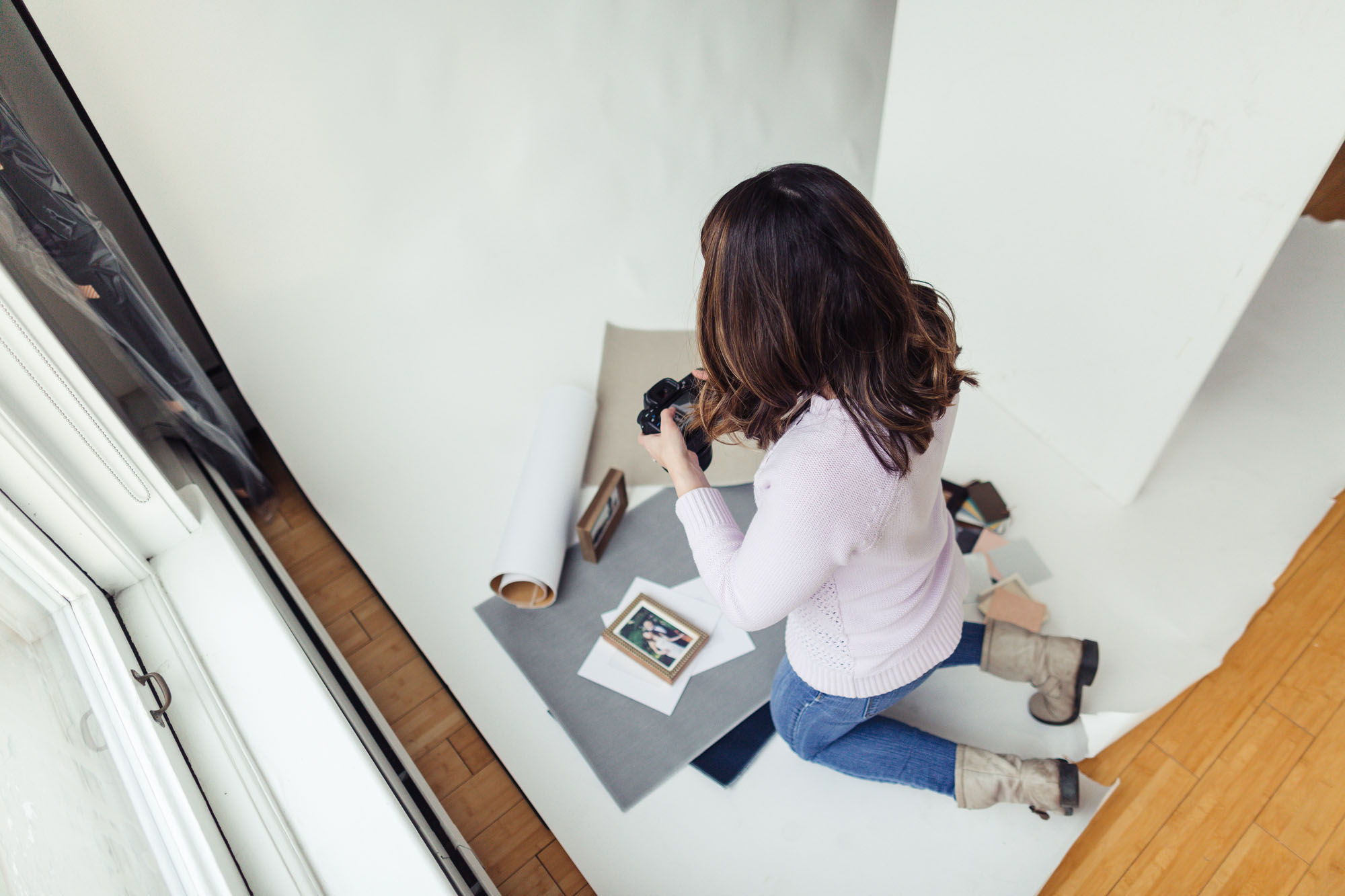 Photo © The Harris Co.
Here are some of our favorites:
Style Mats (available from Kiss Books) are stylish, portable, and come in a variety of colors so you can get a variety of looks super quickly wherever you're photographing!

Classic white seamless paper/ poster board is a staple background and great if you ever want to use the images for marketing collateral (white backgrounds= negative space for text)

Couches, Blankets, Coffee Tables (lifestyle scenarios), while these backgrounds might be slightly more difficult to stylize/ photograph, these are some of our favorites because it allows you to show your clients how they will use the meaningful products in their everyday life.  

Floor/ counter samples from home improvement stores allow you to give the impression of a lifestyle background without having to stylize the entire environment if you shoot closely.  
Technical Aspects
Similarly to portrait photography, while the background may not be as important as the subject, you want to ensure the subject is entirely in focus and properly lit.  Be mindful of your depth of field and adjust your aperture to ensure the elements you want to highlight are in focus. Use a reflector to bounce light back into the shadows to highlight all the elements of the products without completely losing contrast.   Similar to your style of photography, it's important to make sure the editing style of your product photos is consistent with your brand so that your clients get the same feeling browsing your products as they do browsing your portfolio. Be sure to move the product around, get a variety of angles and details in order to paint a full picture of your clients of exactly what they're buying.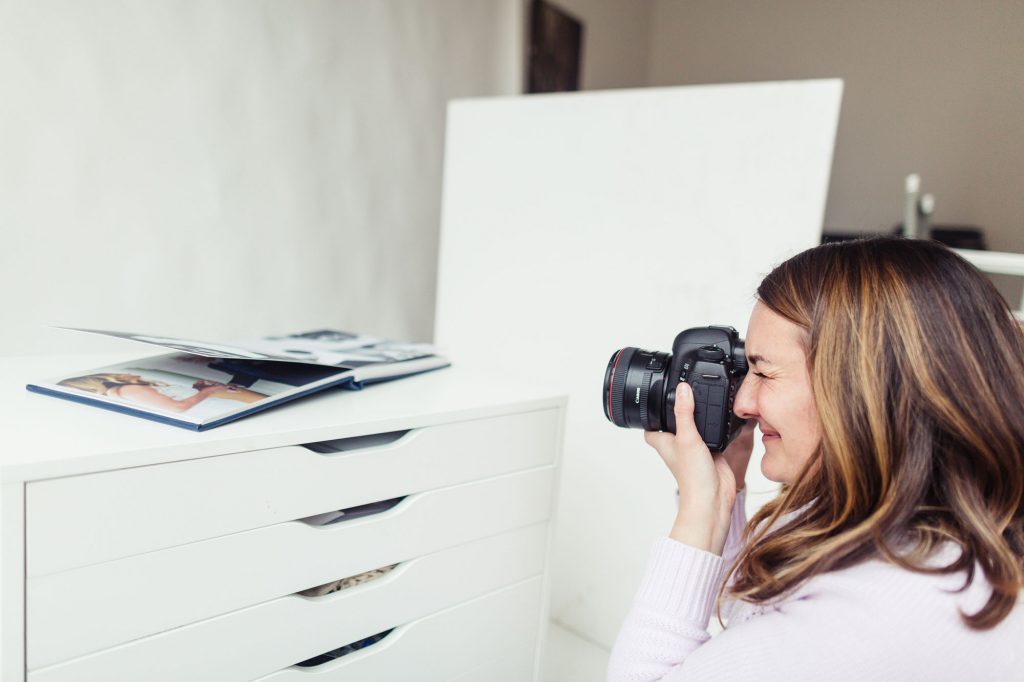 Photo © The Harris Co.
What to Include:

When photographing albums, small framed prints, press cards, and other smaller products,. incorporating other elements (ribbon, florals, environmental elements) will accentuate the overall appeal of the photo and provide your clients with a realistic perception of how big or small your products are.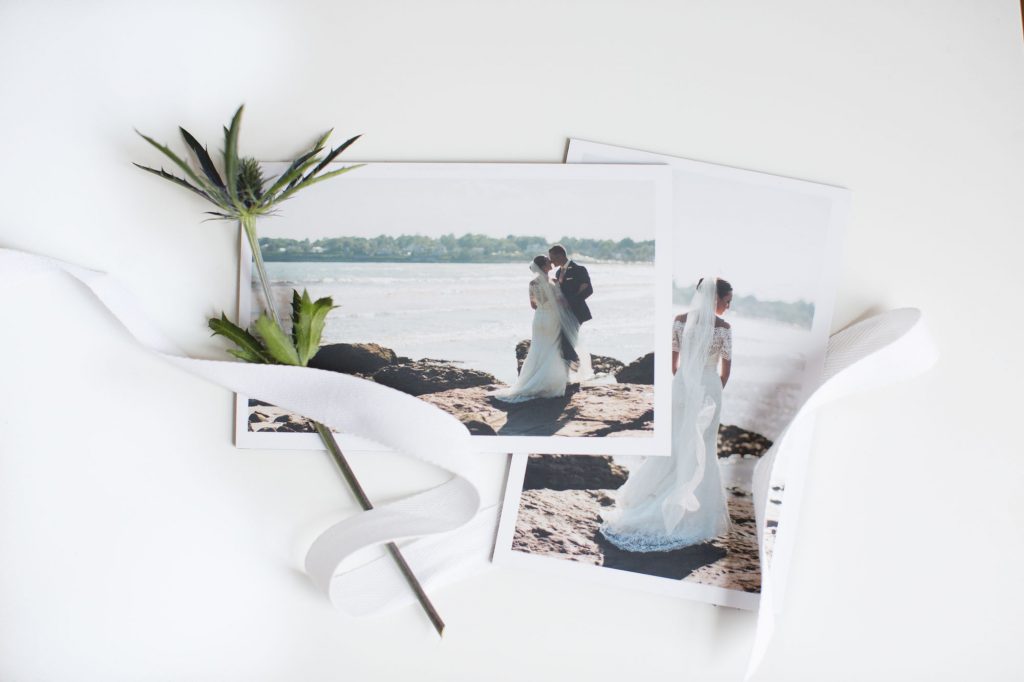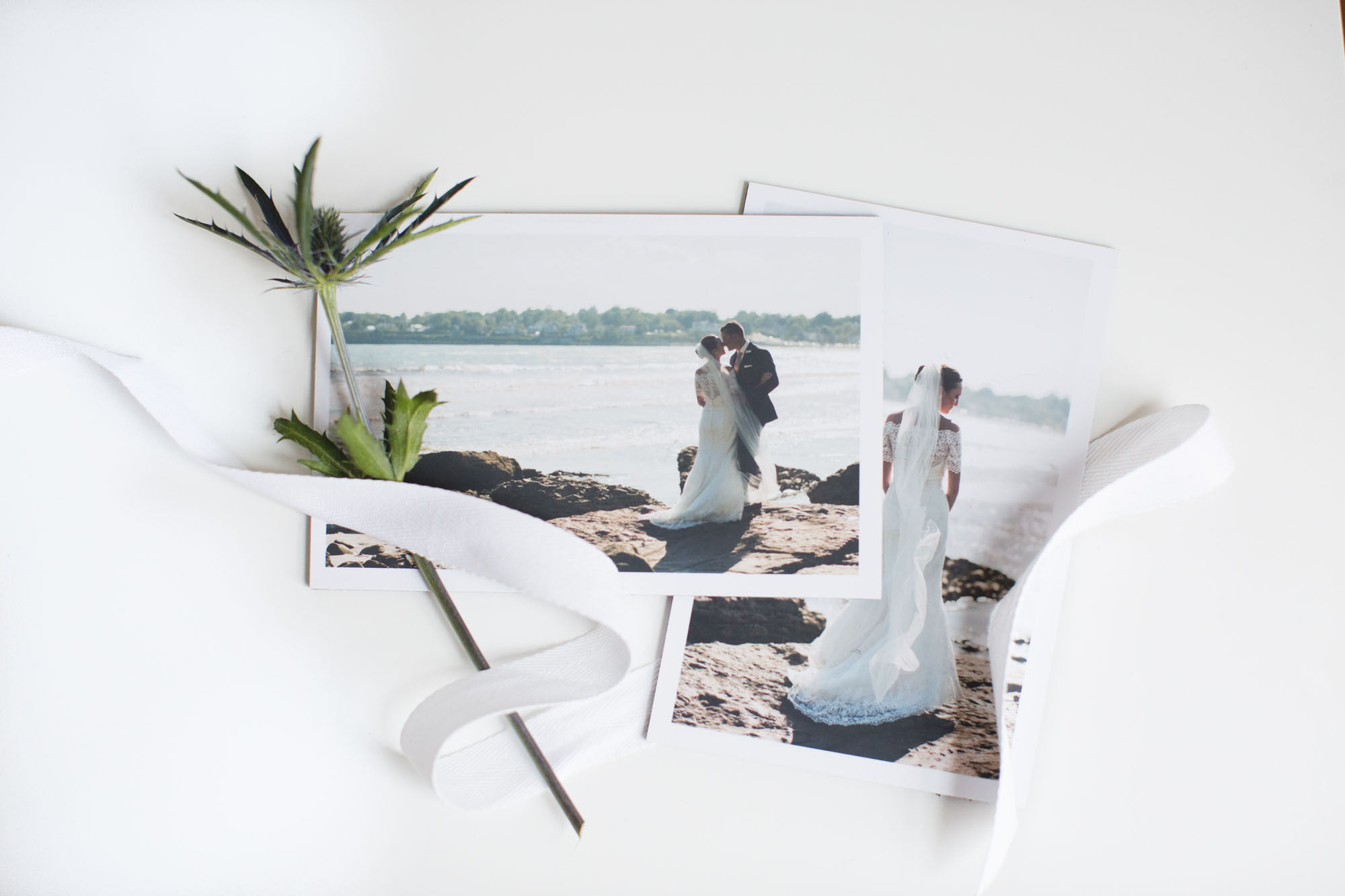 Photo © The Harris Co.
Here are a few ideas:
Having a child's hands on an album or small prints provides for an emotional connection that will draw in prospective clients to thinking about their own family holding their photos and reliving their memories. This will allow them to feel connected with the feeling of the products more than just the products themselves.

Including florals or plants will make the photos feel more life like

Adding album swatches or inspiration guides will cause the clients to feel like the album design / wall art selection process is more of a custom experience rather than just processing their order.  
Wall Displays

While it's nice to photograph frame corners or wall art details that accentuate the quality and beauty of the products, photographing entire wall displays in a natural environment is time consuming and labor intensive.   Using mockups inside your Fundy Design Software is an excellent way to create stunning, realistic photographs of wall art and gallery collections without having the trouble of setting up lighting, decorating the space, hanging the wall art, making sure everything is perfectly straight, without glare on the glass, etc.  Avoid the exhaustion and use the tools in front of you!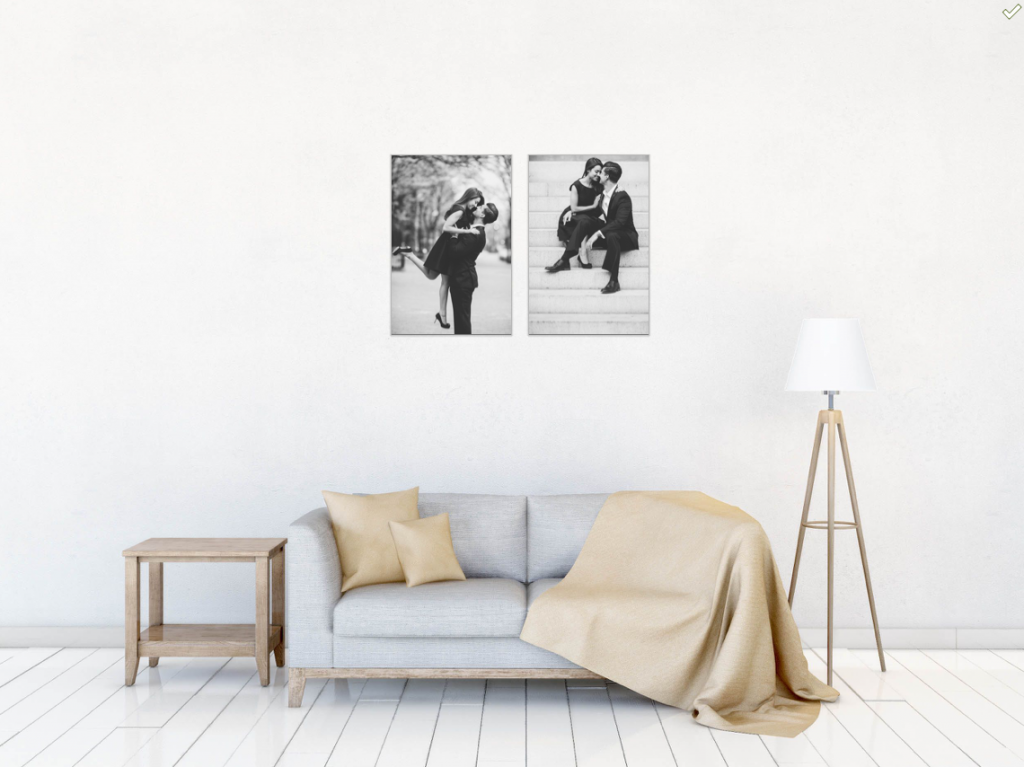 Long Term Benefits

Using photographs of your products in your marketing will help remind your clients about how beautiful and valuable these heirlooms are.  By incorporating your product photos into your studio magazines, pricing guides, website, social media, e-mail newsletter (and more!) you can help set yourself up for more successful sales, and ensure your clients are getting more beautiful products into their hands.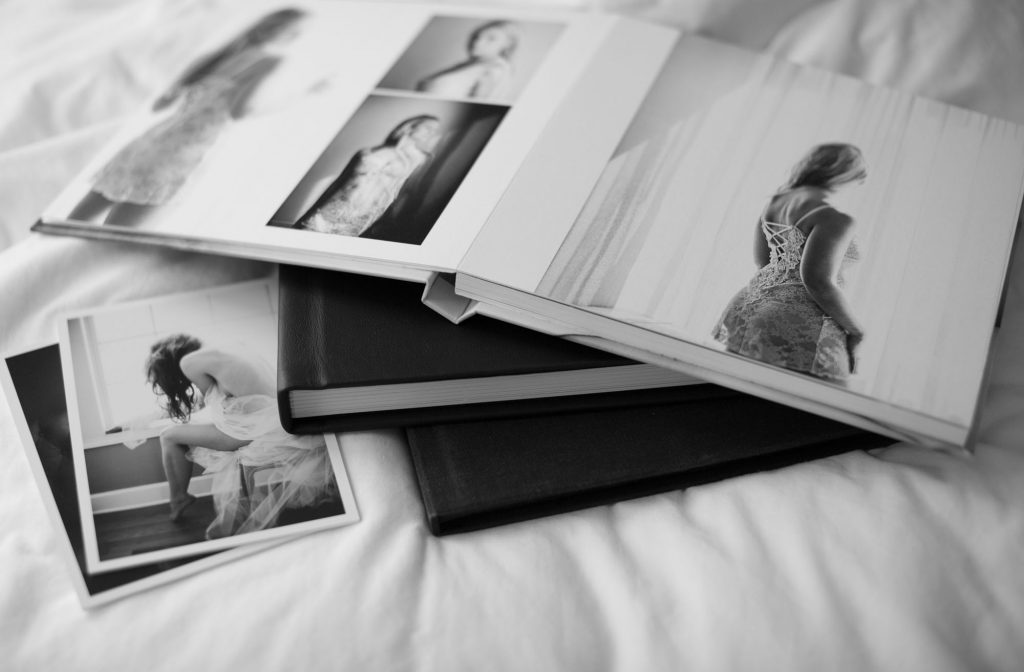 All photos © The Harris Co.