How To • Engagement Albums
Engagement albums have become more popular than ever over the last several years. For some photographers, engagement albums are nice add-on products and for others they are major sources of revenue. Whether you prefer the classic signing book style or the modern take with hand-lettered text, you'll find designing these albums easier than ever. With the Fundy Suite it includes a number of design styles perfect for your engaged clients.
Hand-lettered Designs
Hand-lettered fonts are at the forefront of modern design. They're an easy way to add just a little flair for your clients without looking over-designed. The new Design Library includes a number of hand-lettered designs that you can use for various shooting options. These are perfect for adding that personal touch to match the emotion of the photo.
The Fine Art
One engagement album design we see again and again is the elegant fine art album printed with approximately one photo per page. With our new fine art design set it, you can Auto Design your album to create this exact style. 
The Classic Signing Book
Of course, if you still love the classic signing book we've also got you covered. Using our Auto Design feature or the Quick Design Picker you can easily select those layouts that leave some extra space for signing. Remember, you can always save your favorite designs and even an entire set. To see a tutorial on album design sets, click here.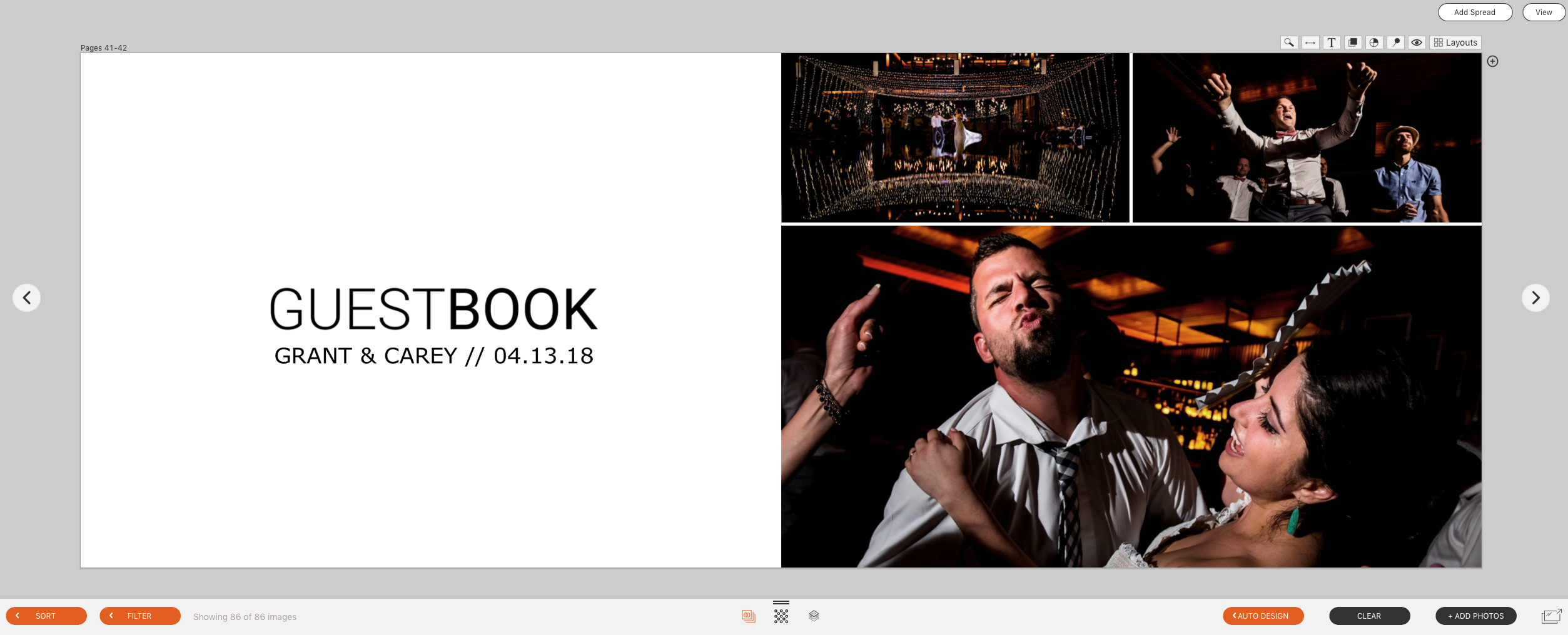 Download Your Design
If you want to use one of our design sets, just launch the Design Library under the Fundy Designer menu.
From there, sort and download the design you would like. You can easily select the design set "type" which will give you options for wedding, engagement, senior graduation, babies and more. Once you download a design to your Fundy Suite, you can apply Auto Design with that design, or you can go page by page (see below).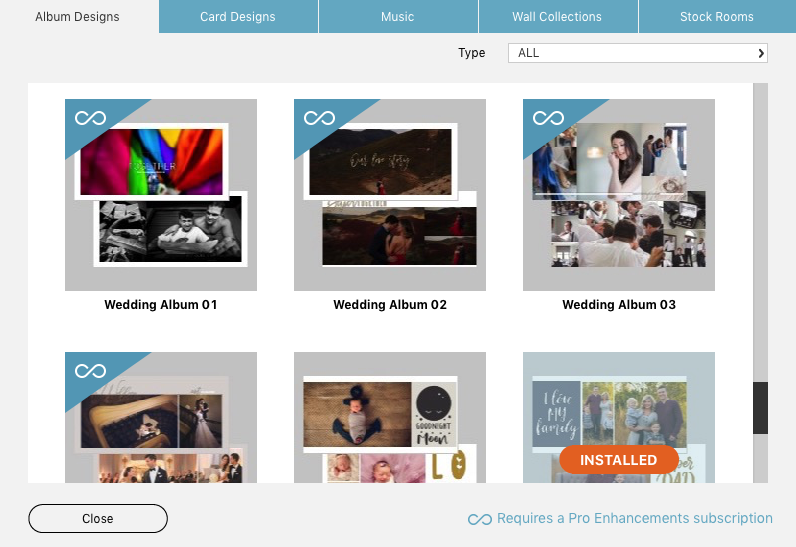 Page by Page Design
You can also use one of your saved Design Sets to design each spread one at a time. Simply access our updated Quick Design Picker, toggle to one of your saved design sets, and choose the layout you want. Don't forget that these are not templates; you can still make any adjustments to the design you'd like.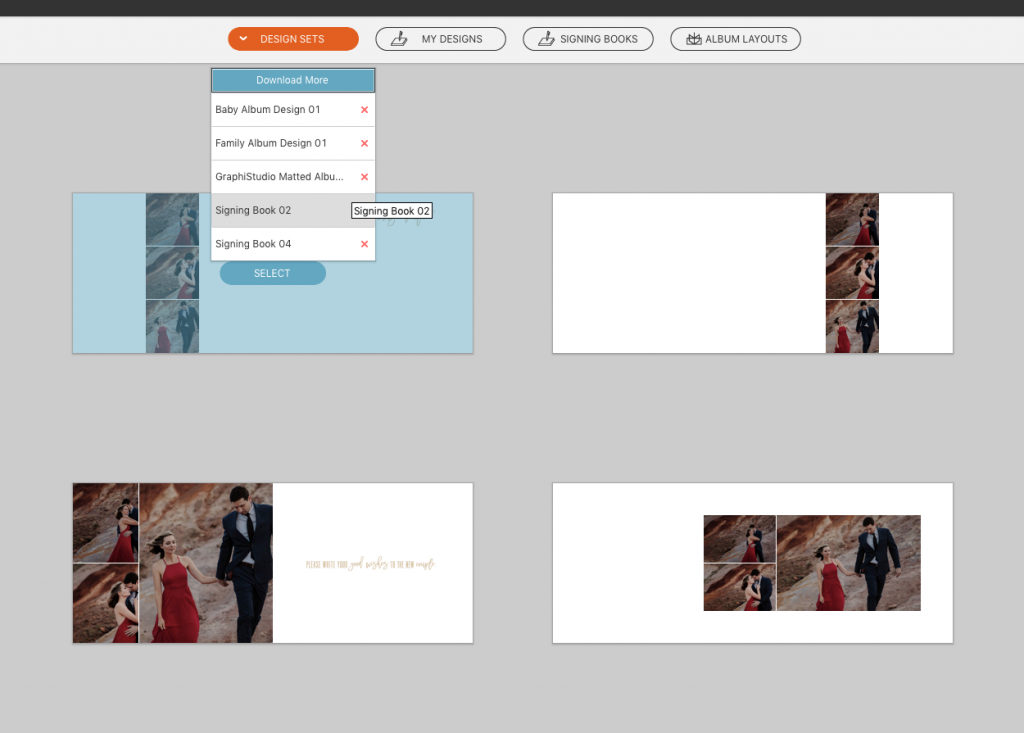 New to Fundy Designer? Get started with our free trial – it offers full functionality and never expires.