Tip – Andrew Van Beek Reviews Fuji X-T1
We are excited to have professional wedding, portrait and commercial photographer, Andrew Van Beek, review the new Fuji X-T1 camera. Based in Ottawa, Canada, Andrew has been shooting professionally for the last 12 years with roughly 400 weddings and thousands of shoots under his belt. For the last three years he has been researching the use of small, mirrorless cameras and lenses for more professional work. While he has on occasion been labeled a "Fuji fanboy," he has no affiliation with the company other than contributing to their bottom line through over-purchasing.
About the Images in this Article
All of the images in this article were taken with the Fuji X-T1. Some are from weddings and portraits and some are from personal work. I decided to add some personal images to help show the diversity of what the camera can do. Also, I tend not to shoot with the X-T1 as my main camera at weddings so I don't have a lot of examples at certain focal lengths like 35mm and 50mm. I use these focal lengths for documenting my own life and have added some of those. I'll pepper this article full of images because examples are always more interesting.
Small Cameras
There is one main thing that seems to be driving people to mirrorless cameras these days and that is size and weight. Many of us carry around two DSLR bodies and a bunch of lenses, which wears us out over a long day of shooting. For me personally, this means that I won't even look at my DSLRs for a few days after a wedding. This is why I bought my first micro four thirds camera in the first place. As the quality improved, it made sense to investigate using these lightweight cameras in my professional work.
There are a number of contenders in this area, which include the Olympus E-M1, the Sony A7, and for the sake of those who will likely chime in, the Leica M9. For me personally, I wasn't interested in the E-M1 because I didn't quite like the file quality, although the operational speed is fantastic. The Sony is full frame which is a bonus but it lacks native lenses with AF. Finally, the M9 is, um, just a little on the expensive side and only manual focus. I won't say that I believe the X-T1 to be better than all others, it simply suits my needs more. That last sentence was meant to preempt any heckling in the comment section below.
In other reviews that I have written, I have had people ask why a smaller DSLR with some smaller lenses isn't just as good. Maybe they are, but from my past experience, I never enjoyed using the less expensive Canon SLRs nor their starter lenses. My feeling is that these are all purposely compromised to ensure an obvious difference between their high and low end and it shows. Why would Canon or Nikon make a smaller and lighter lens that is a quarter the price and just as good as their top lenses?
On the Nikon side, you do have the Nikon Df with full frame and it has truly great quality files. It's still a big camera though that uses the same heavy lenses as the rest of the Nikon line-up. Thankfully with the Fuji X-T1 you get a very small, yet high quality camera with some great quality lenses. The 23mm F1.4 and 56mm F1.2 (there is a 1.5 crop so these act as a 35mm and 85mm in terms of focal length) are the best of the bunch and considered to be "must haves."
 Weight
This is a basic weight comparison when using an 85mm equivalent:
29.81oz (845g) – Fuji X-T1 with 56mm F1.2
66.40oz (1885g) – Canon 5D Mark III with 85mm F1.2
54.88oz (1560g) – Nikon D800 with 85mm F1.4g
48.16oz (1370g) – Nikon Df with 85mm F1.4g
This might not seem like a huge deal but consider two bodies and 5-7 lenses and the weight differences are significant.
More About the Fuji X-T1
The X-T1 is a cropped sensor camera (APS-C) with a 1.5 crop factor. This means that you have to talk about all of the lenses in terms of their 35mm equivalence. This seems to be confusing to some people but what it means for example is that a 35mm F1.4 Fuji XF lens, acts like a 52.5mm F2.1 in focal length and depth of field while acting as an F1.4 in terms of light gathering ability/exposure. Someone will no doubt have a better explanation of it than me but this is as far as I need to know.
The X-T1 also has external knobs, buttons, a tilting LCD, and aperture control on the lens, a huge electronic view-finder, and the X-Trans sensor. While these are all positive talking points, they are also sources of complaint for many. Much of the time, these complaints come because it causes you to work differently than you might expect. Personally, they all work out as positives to me in the end.
So how about shooting weddings and portraits?
For me personally, the Fuji X-T1 is not a 100 percent replacement for my Canon DSLRs and the way that I shoot. Some people will stop reading right there and think "I knew it! Why bother?" But there is more to it than that. These are my thoughts when comparing the X-T1 to my trusty Canon 5D Mark III:
DSLR Pros:
Very fast focus. This applies to continuous focus and single shot. This means that you can capture fleeting moments.
Very fast shot to shot speed while focusing in between.
Very shallow depth of field while wide open (F1.2-F1.4).
Beautiful image quality.
Optical view finder (this is not considered a plus for me but is a very big deal for many).
Great battery life.
DSLR Cons:
Focus is fast but not always accurate at F1.2. It's easy to blame the user in this case but either way, shooting that wide is a pain.
No ability to see exposure before shooting so images often a little off.
Pro DSLR and pro lenses are big and heavy
No very useful live view for shooting stills.
No tilt-able LCD screen.
No built-in Wi-Fi.
Expensive
Fuji Pros:
Very accurate focus.
Images are gorgeous and almost indistinguishable from a full frame image.
Camera and lenses are much smaller and lighter than DSLRs.
Cost of X-T1 and 56mm vs Canon 5D Mark III and 85mm F1.2 is about 1/3.
Tiltable LCD screen and very useful in many situations and tucks away nicely when not in use.
Live view on the LCD and in the electronic view finder. This is great for seeing exactly the exposure that you are getting.
Handy Wi-Fi for transferring files for the social media addict.
Wi-Fi also useful for controlling the camera and framing via your phone or tablet
Due to cropped sensor, it's easier to get everything in focus in lower light and wider apertures (sometimes, it really is a pro).
Fuji Cons:
Focus speed during weddings. In outdoor/bright light, the focus speed of the X-T1 is quite good. Unfortunately, when shooting weddings we are faced with a lot of indoor, low-light, and back-lit situations. The focus is fine for scenes or moments that last a second or more, but not so great for things that change or constantly.
Focus speed for portraits. Most of the time we don't worry about this focus speed when thinking about portraits. This isn't true however when you are trying to capture very specific facial expressions that only last for a few tenths of a second. This isn't a deal breaker for the X-T1 but it is noticeable.
Buttons can be a little annoying to find since they are quite recessed compared to most cameras. This is easily fixable by putting little adhesive enamel drops on the buttons that you want to find easily. Hey don't mock me, it works!
Battery life is about 1/5 that of the 5D.
When you really, really want super shallow depth of field, it's not as available as on a full frame.
No high-speed sync available for any flashes.
RAW rendering for the X-Trans sensor is less that stellar especially for the big name products like Lightroom. This means that the images can look a little softer than the out-of-camera JPGs but thankfully these files can handle a lot of sharpening.
The back button focus is not as useful as on a DSLR.
Sort-of Cons:
These are items that I have heard others complain about but do not affect me. Personally I find some of these things to be different, but a benefit.
The aperture on the lens is hard to get used to for some.
You can't shoot exactly like you might with the DSLR. For example you can't use a rear wheel instead of the aperture ring on the lens.
What does this mean for shooting weddings and portraits?
For me personally, this means that I am not ready to use only mirrorless cameras for my wedding and portrait work. The image quality is perfectly fine but operationally the system isn't quite fast enough for the way that I shoot. This doesn't mean that the X-T1 isn't perfectly suited for weddings and portraits, but I won't use it for everything. I know a number photographers who have converted completely and are very happy with their choice. It's obvious that the more you use just the X-T1, the better you will get with it. This is especially true if you are not distracted by another camera type.
As a result I have sold off what I refer to as my niche lenses. These are the ones that I don't use constantly like macros, super wide-angle, fisheye, and some of my specialty primes like the 24mm, and my 50mm. These have all been replaced by Fuji equivalents. They cost much less, and can be as little as a third of the weight resulting in a much lighter load while shooting. On the Canon side, I have retained only a 24-70mm F2.8 II and a 70 – 200mm F2.8 II.
It also means that I have a complete, lightweight, high quality kit of all focal lengths for personal use and travel. As someone who has traveled through Africa, Asia and South America while hauling around heavy DSLRs, this is greatly appreciated.
With all of the cons listed above one might get the impression that the X-T1 is not that great. Truthfully, there are people who don't like it and have returned it. I'm on the opposite end of the scale where none of the quirks really bother me. If I had to pick one area that would be great to improve it would be everything to do with focus. This would include the focus speed as well as how to choose a focal point. That said, the X-T1 is currently my favorite camera of the over 30 that I have ever owned. Despite this, I don't feel like I can get rid of my full-size DSLRs, so the X-T1 strongly complements rather than replaces my other cameras.
More Examples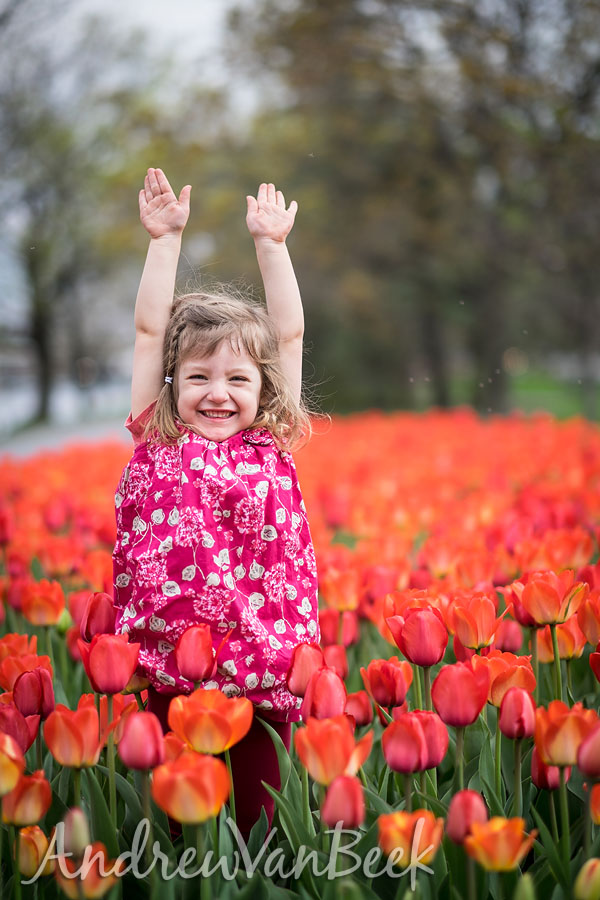 View more of Andrew VanBeek's work at www.photovanbeek.com.