Sometimes half the battle of running a photography business is finding the right clients. Recently, we caught up with the people at SnapKnot and want to share what's new with them and how they can help you do just that.
SnapKnot is an online directory matching couples with photographers. Last Fall, it underwent a website redesign, making it easier to navigate, and added some enhanced features.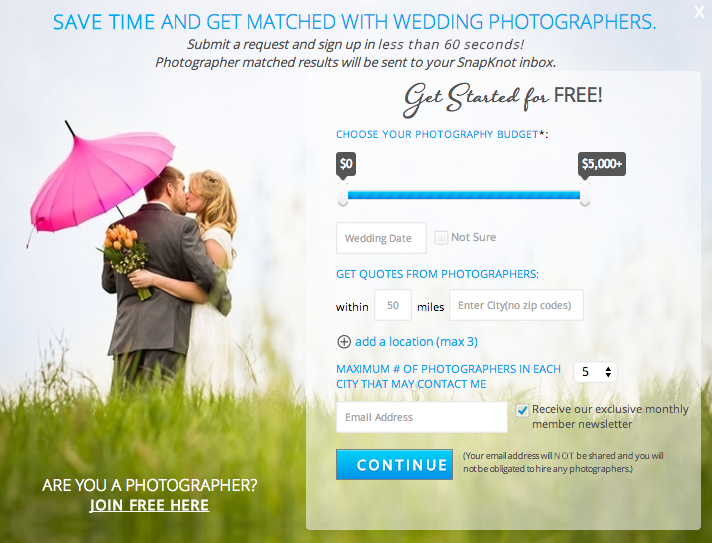 Its Lead Match System, launched last November, aims to save time for couples as they search for photographers. Couples submit a request and get connected with photographers who best match their location, budget and wedding date. "Photographers get more warm leads through the system and are able to connect with couples in their area who are actively searching," said Lou Lomibao, director of marketing and strategy at SnapKnot.
Photographers' prices listed include "starting" to an "average," instead of using a dollar symbol, which gives potential clients a better idea of what they expect to pay by selecting you—helping to be much clearer from the get-go.
Plus, photographers' profiles are continually designed to be more personalized and allow couples to make even better connections with them. Fun facts listed under your profile photo paint a better picture of your personality, such as "Philadelphia Flyers Fan" or "Foodie."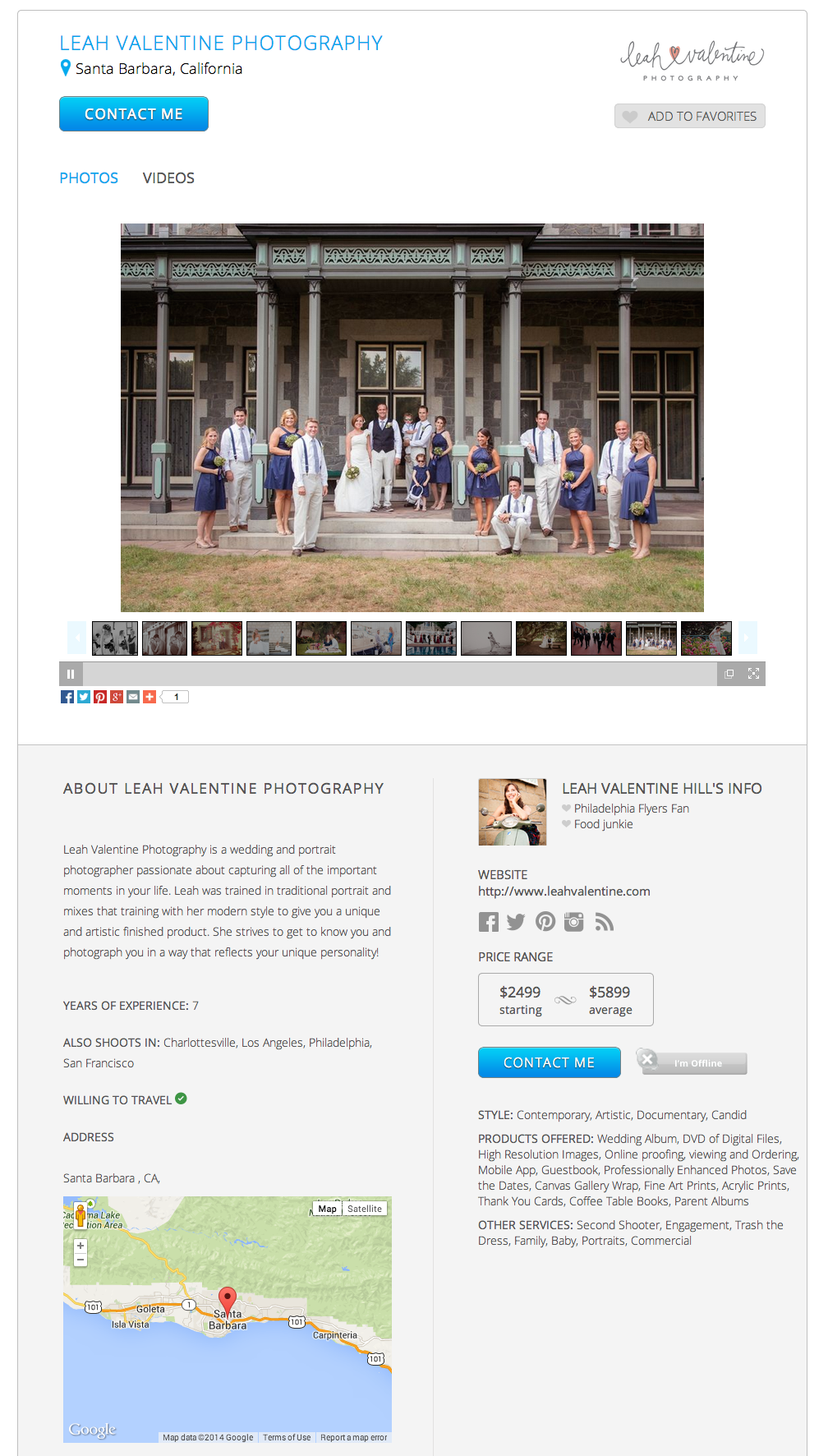 Another bonus, Lomibao added, "We have Skype functionality so if you're signed into Skype a couple can chat with you, you can upload your packages to your profile, you can add high def video, etc."
Check out the 30-day trial available at SnapKnot.com.